One of the first things you notice about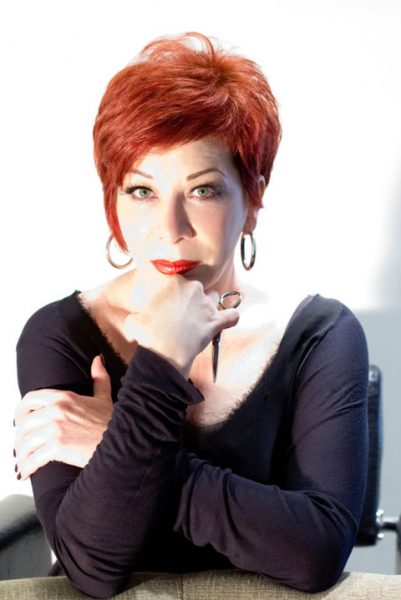 Carla Ross is her red hair—cut short yet fluid around her face, it foreshadows her equally electric energy. To get to know her is to see that energy at work. She was Art Director of Jingles International, an advanced academy, in London and New York during the '80s and '90s, when she traveled the world teaching the craft. She then moved to Los Angeles, where she worked in salons for 16 years before founding SLASH Salon and More than a SLASH Academy two years ago. It's an impressive and surprising trajectory for this Midwestern native with a degree in architecture and a background in theater arts. As of January 2014, she will also be known as the Creative Director of SUDZZfx Academy, a collaboration with the hair care company. Yellow Brick Runway sat down with the hair icon to learn more.
Jennifer Massoni Pardini: Where are you from originally?
Carla Ross: I was born in Ohio. I went to college in Atlanta. I moved to Florida. From Florida I moved to London, and from London I moved to New York. I taught for Jingles International for 15 years. In New York, we had our academy in the Empire State Building so I couldn't have gotten more Manhattan if I tried.
JMP: I'm fascinated with your creative path. Your initial interest was in architecture and then theater arts?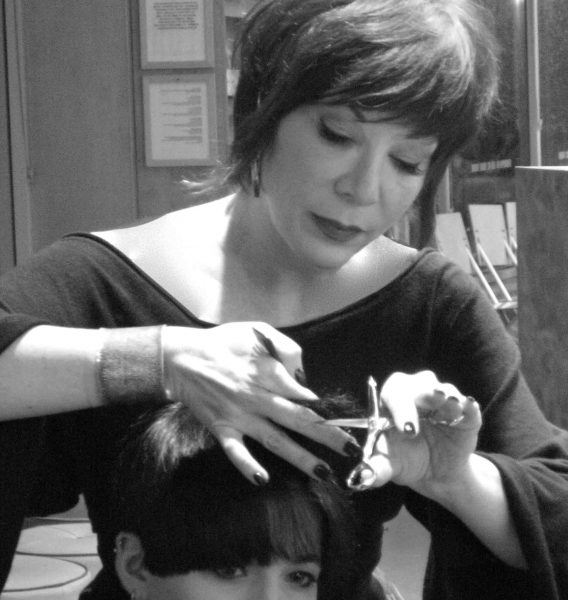 CR: My parents weren't happy about me becoming a hairdresser with my architecture degree. This is the only profession I've found that allows me to still be an architect. I build a structure on a foundation with a material, and then I'm on stage for 50 percent of my professional life.
JMP: Tell me about your time with Jingles International, where you served as Art Director for 11 years.
CR: With Jingles, it was 100 percent education. I was on the road 42 weeks a year. When I was doing a show, I could be speaking to as many as 15,000 people. For a seminar, 75 to 250. For something in salon, I might just be talking to eight people, which can be a lot harder than 15,000.
JMP: What sets your style of teaching apart?
When I first got out of cosmetology school, we were educated on how to pass the state board. It was about sanitation and rules and regulations and very little about what draws the eye to the art of hair cutting. At Jingles, my craft was given a language. It's mathematical and chemical and all the things I love so much. It's reasonable and rational, and you're taught how to build a structure. If you're craft based, no matter what kind of day you're having, you have something to fall back on: information. That's why I love teaching.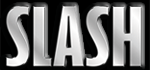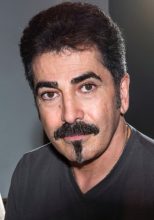 JMP: What inspired you to move to Los Angeles and eventually open SLASH Salon and More than a SLASH Academy?
CR: I never wanted to open a salon. I didn't want to until I unlocked the door, and even then I still wasn't sure. I moved out here for love… Kamyar Razagoff is my partner in love and business. He built out the space. It looks like a New York penthouse apartment; only it's in Santa Monica on the ground floor. California is really different than New York. Nobody really wants adventurous hair. As a craftsperson, I felt I was going to die unless I got into a place where I got to choose and train who I was working with on a daily basis. We actually just opened two years ago.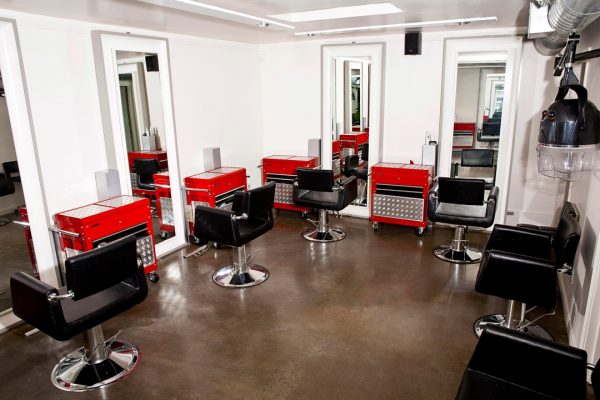 JMP: What else did you notice was different about teaching in New York versus working in L.A. salons?
In L.A, it was crazy. I'd never held a round brush! I was doing plaid hair in New York, not highlighted hair. My first highlights took me six hours! I've been out here 18 years, so 16 before I opened anything up. But I only worked in three salons during my tenure out here, which isn't typical because salons rise and fall. That's the nature of our business to be honest. Far too often, new hairdressers getting out of school are offered capital before they are ready to open their own salon or have the experience to do so. The field has a lot of fantastic, artistic people, but we need to hire other people to do the bookkeeping. It's like that in every field—you have the kids who are so hungry they can't afford two weeks vacation a year. Then, you have the older hairdressers who have five or six clients a week and they're fine with that. The young and positive energy I surround myself with on a daily basis allows me to recapture the artistic energy I felt when I was in NYC.
JMP: In having an academy as well as a salon, your belief in education is clear. Why is it so important to educate hair stylists and encourage innovation?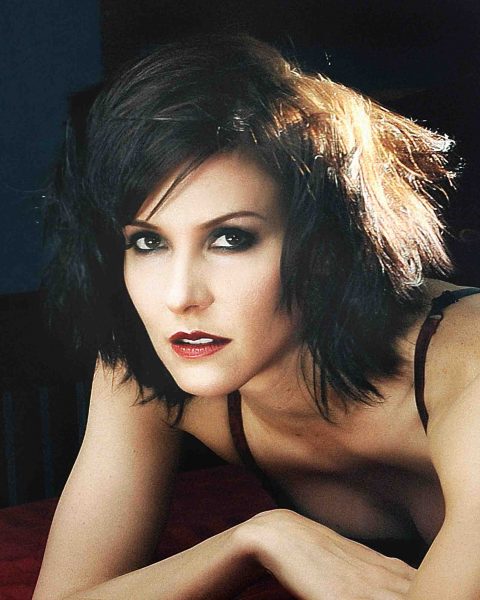 CR: It can be learned. The first day, I'm teaching them their language and they've never heard their language before or been taught how to build a haircut. They've never thought of it as a theoretical process. Of course, it's mathematics. That's all it is. But when they come in, they're scared. That first day they're cutting, they're cutting blindfolded. I'm seeing the haircut in my mind and telling them how to use their hands to do my haircut. I will tell them: 'If I can do it, you can do it. If you learn from me, you should be better than me.' That's rare because they won't commit to continuing their study.
I don't attend seminars anymore, but I'm just starting to take sculpting classes again, so there are other things you can do to complete your field of study. The first thing you've got to do is understand what you're doing. It's frightening how many kids today are scared because they're cutting someone's hair with a pair of scissors and they don't know what they're doing.
JMP: Can you give us an example of what it is that can be taught?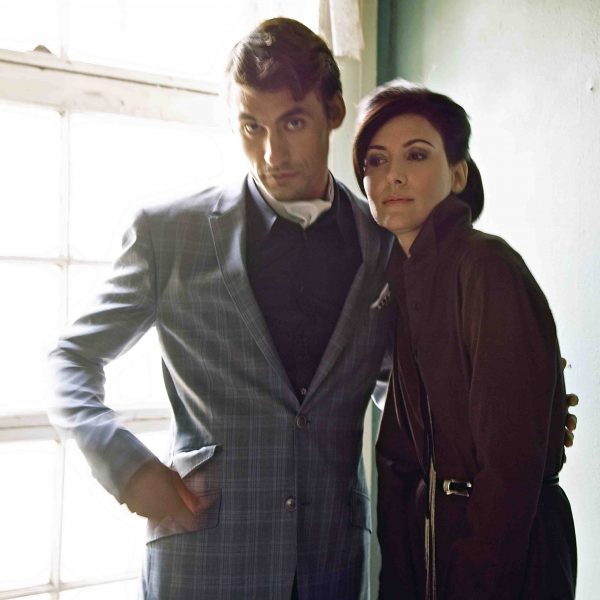 CR: The methodology, the craft, and the art. The methodology is a simple understanding of line angles. When hairdressers come in, they want to see a new shape. Well, there's a circle, a triangle, a square… there's no such thing as a new shape! The methodology combines with technology to create a new look. They also have to apply historical style. Basically, they need to look back to know what's going to happen. It's your job to know what happened before you were born. A lot of what's going on with education is teaching people how to learn. Nobody's creating anything new out of a vacuum. It's funny when people say Vidal Sassoon created the bob. Really? Then what was Cleopatra wearing? I'm not teaching them a haircut. I'm teaching them to cut hair.
JMP: While it may be hard to summarize the eras you bridged in each locale, how can you compare the aesthetic and the business of hair in New York, London, and eventually L.A.?
CR: When I was in London, there was a huge difference. Everything was being birthed among London, Milan, and Paris. It would then take 10 years to hit New York, L.A., and Miami. Nothing stuck out in L.A., on the beach. Strong haircuts were rare out here. But I was so surprised and disheartened two years ago when I went to New York for a week. I was walking around Tompkins Square Park. I saw it was all the same everywhere. Hair was a little bit flat, a little bit boring. It is unfortunately very mellow everywhere. We're losing creative hairdressers to the mundane celebrity fashion focus.
In London, back in the day—you couldn't turn a corner without going, 'Wow!' As with every decade, we go back to be inspired. The '80s are a special case… we never had so much artistic expression, both bad and good. We need to pull from the beautiful colors and artful haircuts, but be careful not to combine the two. If the haircut is complex, the color should be simple and vice versa.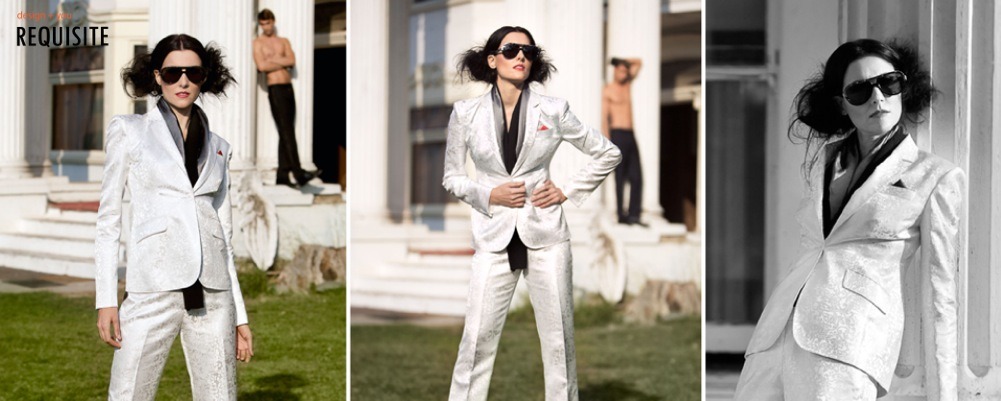 JMP: Are you known for cutting and coloring?
I'm known as a colorist out here, but I'm a Master Haircutter, that's my title. Color just comes with it. When you eat the cake, you need the icing. I don't believe in departmental organization. I don't consider myself an artist, I really don't. An artist creates something that's never been seen before. I'm a craftsperson with a skill.
JMP: Does a lot of what you've said about education also apply to the industry as a whole? What is missing? What do you want to do to help guide it to where you think it should go?
CR: Once upon a time products, tools and trends all were born behind the chair, in the salon and fueled by the creativity of real honest to God hairdressers. Today the average hairdresser is being spoon fed by management, salespeople and distributors. Trend collections are born in marketing departments and board rooms…and we're asked to replicate. You don't become great by copying others…you become great by innovating, pushing yourself, breaking your boundaries and taking risks. These days it seems like corporate America owns everything. You fall in love with a line…a conglomerate buys it, those same marketing department and board rooms change the formula or the quality of the ingredients, drive the cost up and divert it out the back door. Lines that WE help make successful forget about us. The story becomes all about money and not about the art of hairdressing. We need to take our industry back.
I was blessed to find a partner and product line that has integrity and a real commitment to change things through education: SUDZZfx. The Founder and CEO, J. Aris Koroyan created really beautiful, skincare grade, treatment oriented care and styling products that he himself created the formulas—so they're not just coming out of the same vat as Kérastase. He's going to be motivating people toward the Academy. He believes in all the same things I believe, that you have to teach the hairdresser to give them a methodology…a skillset they can build upon and express themselves. I'll be doubling as Instructor and Creative Director for SUDZZfx, with More Than A Slash Academy transforming into the SUDZZfx Academy at More Than A Slash Salon once a month. We want to create a learning experience to draw hairdressers from all over the country. All of our classes will be very hands on with a max of 8 people so I can really work with them…and they'll be working on real people, not mannequin heads…a HUGE point of difference. I believe if you can't actually employ the methodology on a model, it's unlikely they'll be able to use it on clients.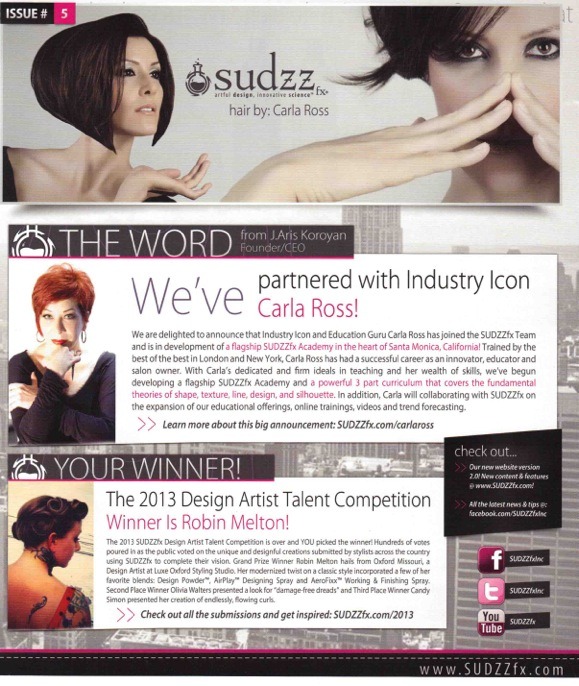 We just wrapped up and are launching our first collection together, "Urban Icons" that will be hitting trade magazines and online media next month. I really had fun creating this collection…we had this idea to explore and reinterpret some of the most iconic looks of the 20th century in the cities that gave birth to them. We ended up with 15 looks from 15 different cities all around the world at their most iconic point in time…we even featured Jacqueline Depaul as one of our models.
JMP: Another successful partnership is your friendship and professional relationship with Jacqueline Depaul. How have you collaborated over the years and worked as a team to support one another?
CR: I don't know how I picked her up, but I picked her up! She was lovely and I was looking for a hair model. It was my first week in LA., and I've known her all these years. She has been continuously in my life and is someone I can count on to get the job done. If I need help, she's so open to getting me in touch with the best make-up artists, the best photographers. She's one of the smartest people I've ever met in my life and a go-to friend. She never honey coats anything either. She wills her life to happen the way she wants it to.
And nobody touches her hair but me! I listen to her, and I understand when I can push her image and when we have to be extra finite with what she can have. She trusts me. We're also friends, but that primary relationship between hairdresser and client is so important.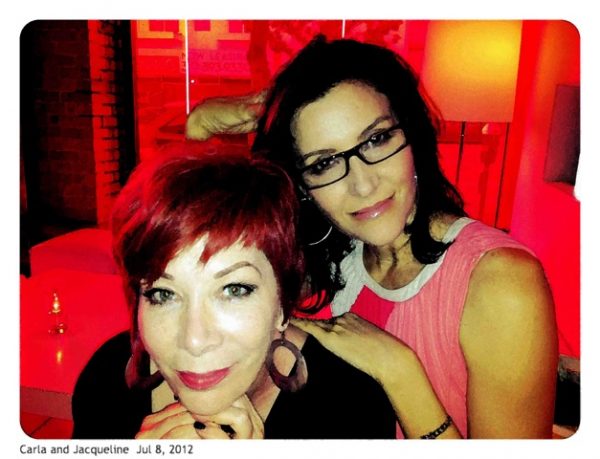 Indeed, it is.  To learn more about Carla Ross, SLASH Salon, More than a SLASH Academy, and SUDZZfx Academy at More Than A Slash Salon visit www.morethanaslash.com and www.SUDZZfx.com.
— Jennifer Massoni Pardini —