I saw the magic the moment I walked into The Last Bookstore in downtown Los Angeles. The huge building, formerly a giant bank, with high ceiling towers and grand marble columns transport you back to a time when Los Angeles' wealthiest men and women entrusted their millions inside these walls. Vaulted ceilings, plasterwork accent borders, and towering pillars imbue the first-floor grand chamber with a Victorian elegance, while the book art, comfortable seating, and attendant coffee bar lend a more casual and bohemian vibe to the cavernous main floor.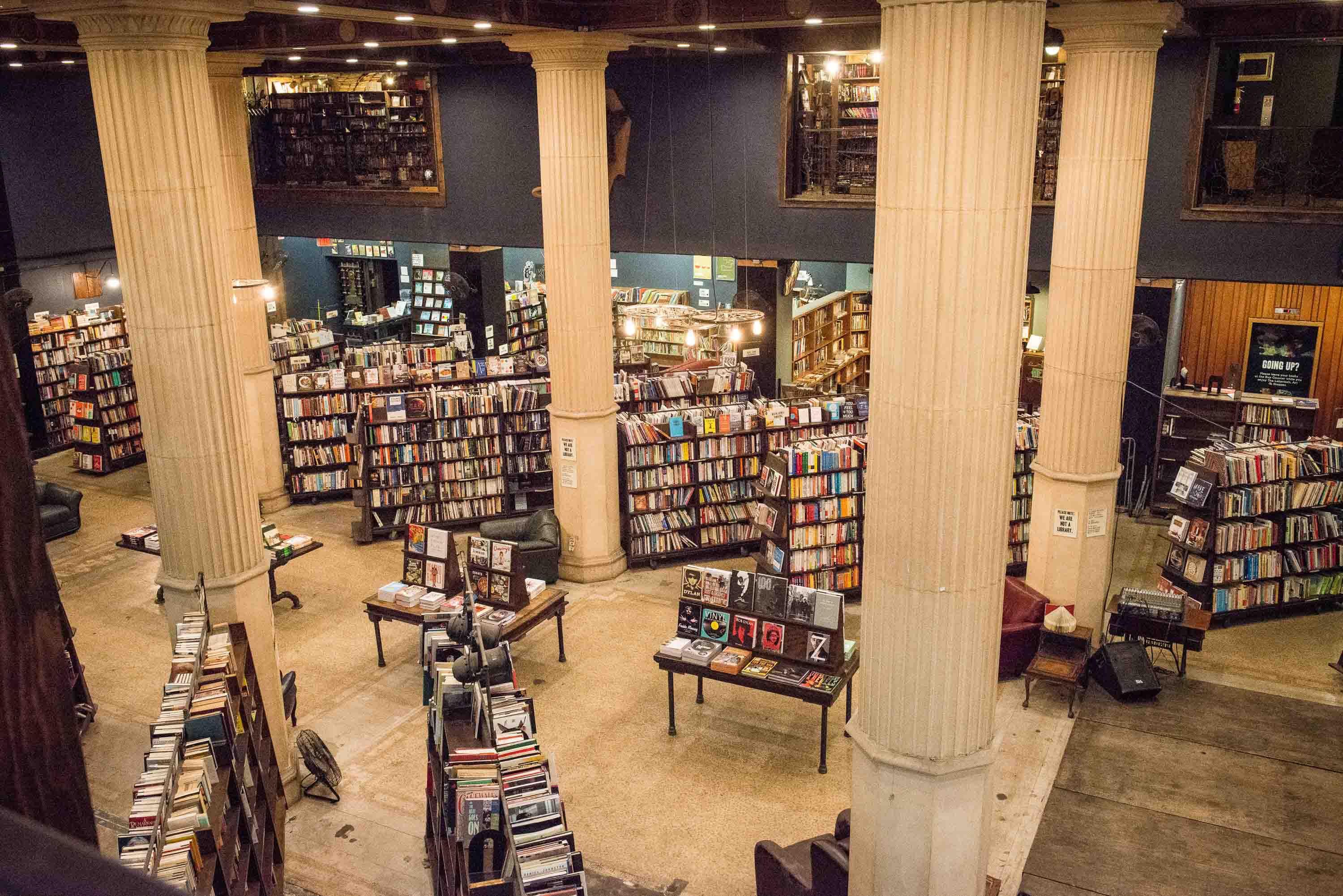 This place was so different from the manicured corporate bookstores I was used to seeing.  There was no sanitized, perfect decor.  It had the personality of an old library mixed with a second-hand furniture store.  Avid readers were curled up on worn sofas and mismatched reclining chairs while shoppers wandered the shelves of old books and records.
From my vantage point in the center of the building, I caught a glimpse of the second floor, a mezzanine snaking around the top edge of the building. This was The Labyrinth, built by owner Josh Spencer and his team of resident artists.  I climbed the stairs into this twisting maze of discount books arranged in something resembling a magical grotto, including whimsical book sculptures, comic-book wallpaper, and mobile of dangling magnifying glasses supplied by the resident artists of the Spring Arts Gallery.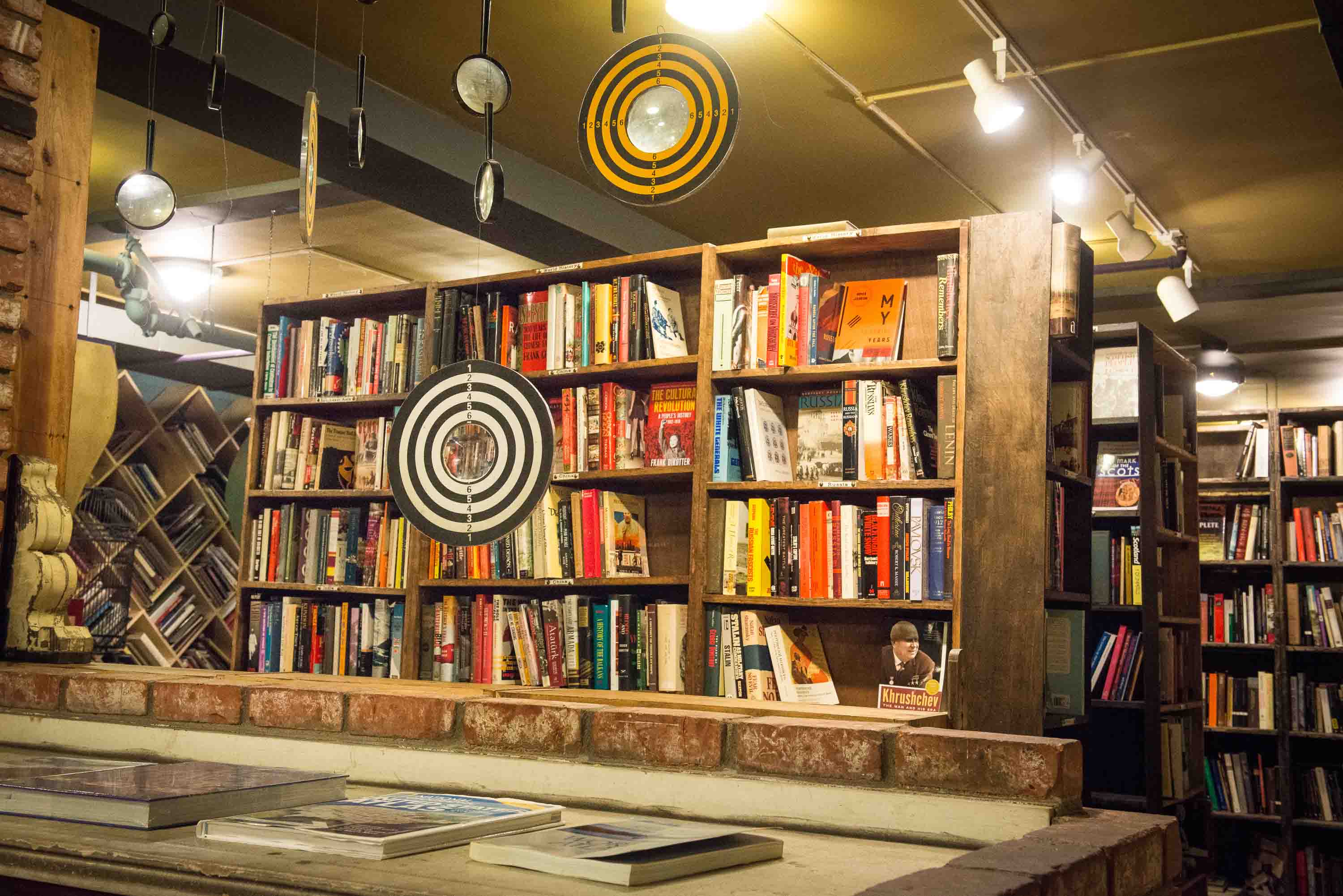 All I could think of was "Photo-shoot.  This is a Photo-shoot."  The place gave me the feeling of a Harry Potter movie.  ….  And I imagined the character in for this shoot would be a Magical Librarian, a cross between Harry Potter and the Mad Hatter from Alice and Wonderland.
My blog partner and photographer Lesley Pedraza was game to try.  We contacted Josh the owner and he graciously granted us permission to shoot in the bookstore if we did it early with a small crew. I was so excited, I wanted to capture the magic and the imagination of this beautiful place.
Our team included myself, Lesley, photography assistant Tom Heyman, makeup artist Melody Jae and hair artist Seaane Chin-Hoyte.  We met at the bookstore at 5am (coffee time).  The goal for hair and makeup was big and wild, like the Mad Hatter, and for the clothing to be high necked blouses and tights, in a Harry Potter conservative style.  And so we began.
We shot with the flying typewriters by Jena Priebe, the Diagnosis Bookcase by David LoveJoy, and in the many book tunnels and corners created by Josh Spencer himself.  Our Magical Librarian was coming to life, and we had so much fun creating in this beautiful place.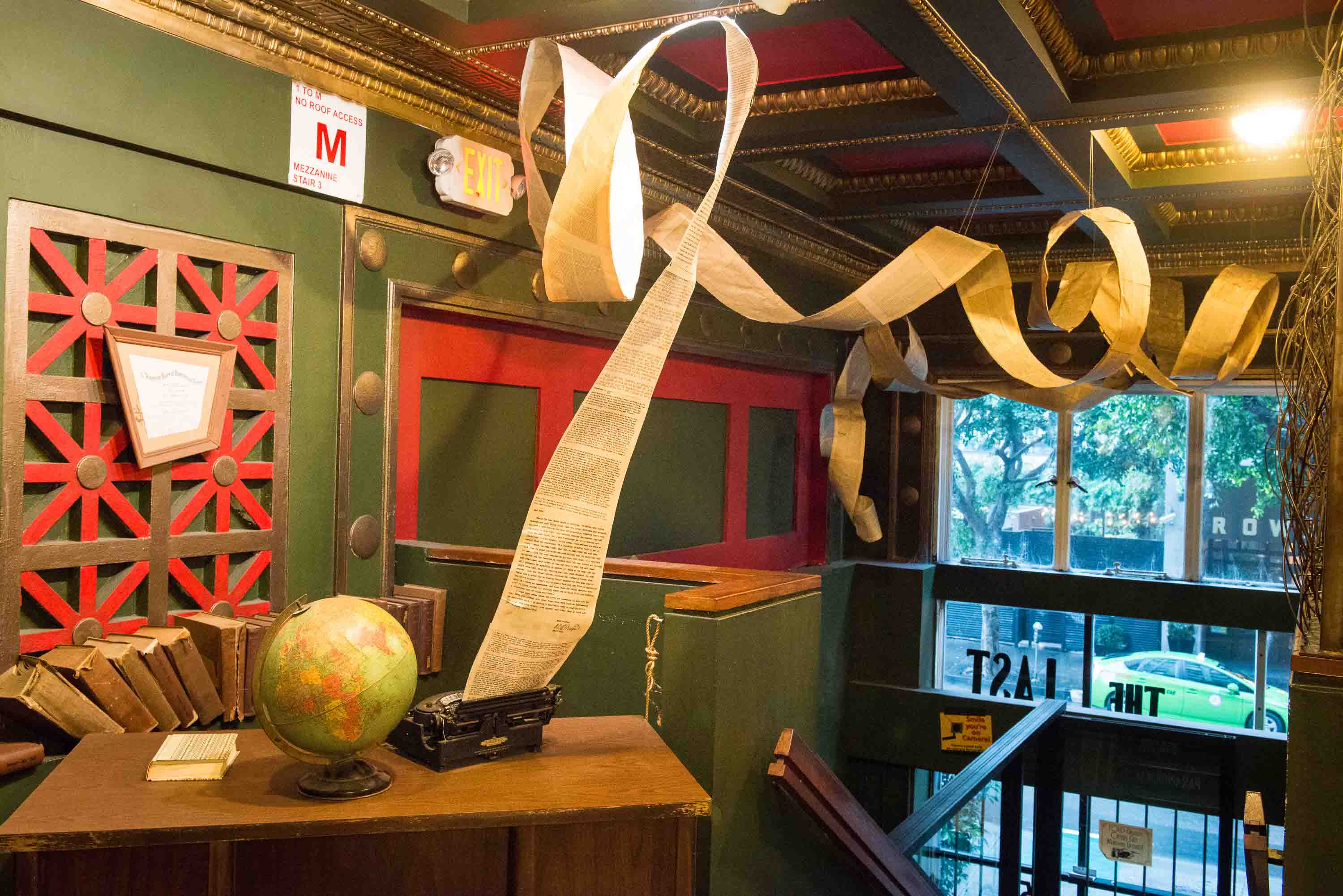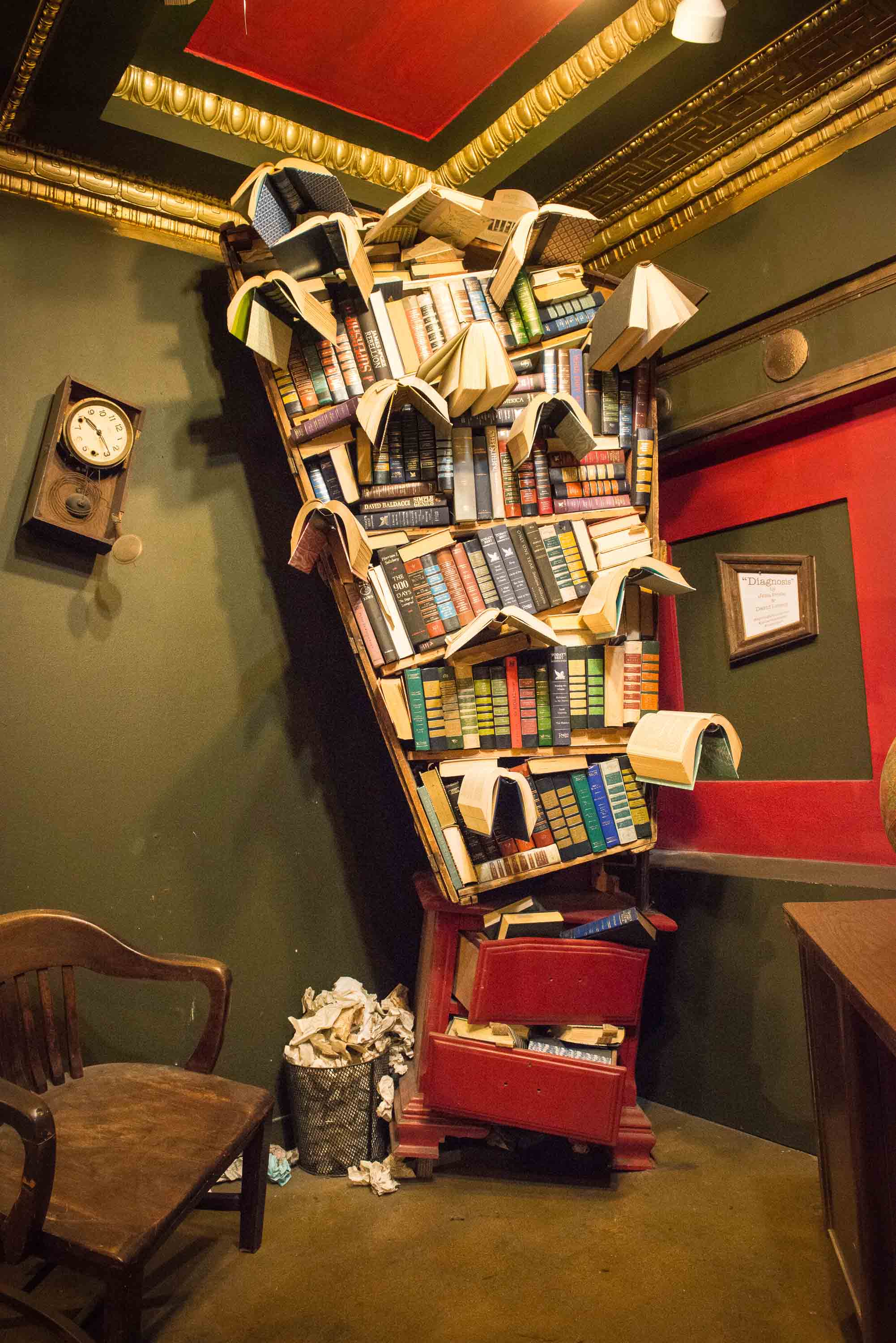 Our images were published in multiple magazines. This is the essence of our collaborations- getting together and creating something magical like this.  Often we look back on projects like this and think, "wow did we really do that?".  Yes, we did. 😉
Onwards and upwards.
Jacqueline