The magic of the Muse is as old as art itself – high fashion being no exception.
For Hubert de Givenchy it was Audrey Hepburn.
For Calvin Klein, Kate Moss.
And for Marc Jacobs, Sofia Coppola.
The fashion designers themselves are also the magic behind Designer and the Muse, produced by Dorothy Mannfolk of Mannfolk Public Relations and Susan Stein of á LA mode productions.
As Mannfolks says, "Susan and I decided to produce this event to bring together a diverse group of talented L.A. designers and share their talents with the press as well as important fashion lovers in that area."
Ten to fifteen designers, including Lloyd Klein, Louis Verdad, Chagoury Couture, and Sue Wong, as well as their muses, will be the guests of honor for the fashion event on October 3 at Sofitel Los Angeles.
Photographer and director David Christopher Lee, Editor in Chief of Destination Luxury, will be documenting the evening. "I've known David for years and felt that he would be a perfect addition because of his creativity," Mannfolk says. To promote the event, Lee also filmed and photographed models Jacqueline Depaul and Sherry Lin wearing Wong's designs.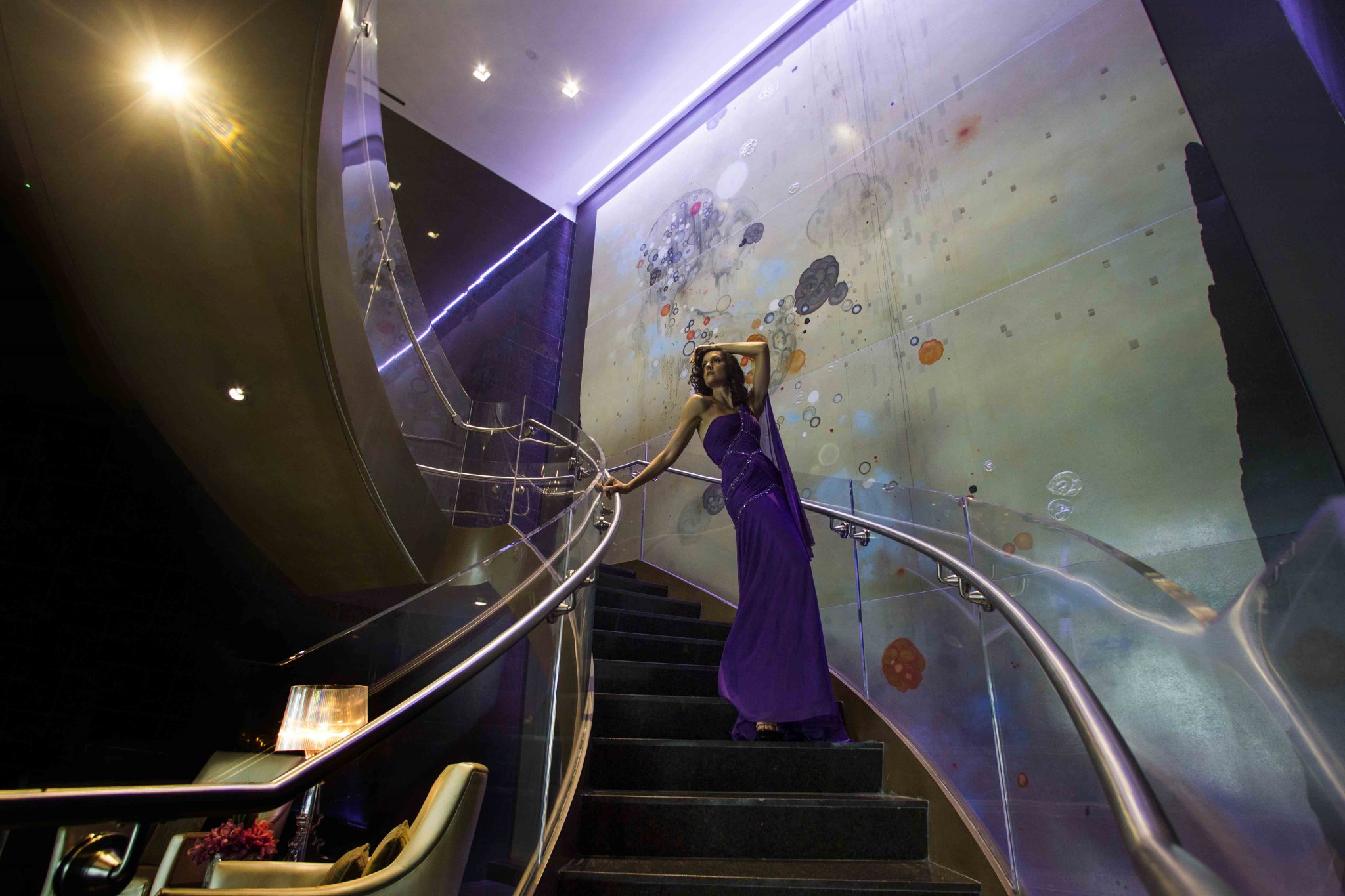 Designer Sue Wong was an ideal choice for promoting the event. Her "signature style—resplendent with romanticism and femininity—underscores her deep kinship with her muse: the simultaneous celebration of and longing for an iconic era," Mannfolk says.
Depaul is quick to agree. "Sue Wong's dresses are divine, they flow over your body like an exquisite second skin while delivering incredible femininity, and I love wearing them."
Lee knew that Wong's elegant evening gowns and cocktail dresses would work all too well for what he had in mind for the promotional footage, which sets the mood for what is sure to be a most inspired evening.
"The concept for the video was to combine fashion with lifestyle in the space where the actual event was to take place," Lee says. "The Sofitel was perfect for the shoot because it combined contemporary design with classic old Hollywood glamour."
Lee takes YBR behind the lens to reveal more about the shoot:
Setting the Scene
Lee: The goal was to capture the lifestyle of Riviera 31 (Sofitel Los Angeles's cocktail lounge) as a fun, fashionable setting. Think elegant, think chic. The Sofitel is such a beautiful space for the models to walk around, sipping cocktails. I wanted to use Jacqueline Depaul as a model because I loved her elegant, lanky look.
We started filming on the second floor with Jacqueline gazing upon the view of the beautiful chandelier.  We dressed our other model Sherry in a fun flirty cocktail dress. Sherry dances around a little bit in slow motion while Jacqueline walks throughout the space and down the stairs.   These first shots were done with a 50 mm 1.2 lens. It's one of my favorite lenses because it has the highest depth of field. It also makes people look their best with absolutely no distortion!
Registration Desk Reaction
Lee:  We have Jacqueline walk past the check-in desk and the registration guys look at her in awe of her beauty.  I shot a hand-held reaction shot of the guys that I had to stabilize in post-production. It's nice to get a little interaction. This was also on the 50 mm 1.2 lens.
Flapper Lounging on the Couch
Lee: There's a black and white picture of a model sitting on top of Jacqueline. I thought having her lie on the couch would complement this image nicely. We put her in a short flapper dress to showcase her beautiful legs. I used the 50 mm 1.2 lens because the space was so dimly lit. I shot it on 1600 ISO so it's a little grainy.
———————————————
Visit Designer and the Muse's invitation website to view the video and purchase tickets ($50). A portion of the proceeds will benefit L.A.'s Breast Cancer Angels.

Designer and the Muse Sofitel Los Angeles in Beverly Hills October 3, 2013 from 6 to 9 PM  

—Jennifer Massoni Pardini

————————————

Collaboration Project: Promotional Video for DESIGNER AND THE M– USE fashion event   Director Photography/Videography: David Christopher Lee / Destination Luxury Creative Director: Setorii Pond PR: Dorothy Mannfolk, Mannfolk Public Relations and Susan Stein, a LA Mode Productions Location: Sofitel Hotel, Los Angeles Makeup/Hair: Sheena Morris Designer: Sue Wong Models: Jacqueline Depaul, Sherry Lin