I spend much of my time in Los Angeles, and the majority of auditions for models in Hollywood are for non-union (not SAG) TV commercials.  When I got into modeling I had zero acting experience, but I figured what the heck, I'm a sales person, it can't be that hard?
---
 "Acting is the least mysterious of all crafts. Whenever we want something from somebody or when we want to hide something or pretend, we're acting. Most people do it all day long." — Marlon Brando
---
But, in truth, it was.  Acting, even for commercials, is a skill, and more than that it required me to trust myself and let go and play the part without judging myself. It was definitely harder than it looked, and it took me a while to get my acting legs under me… actually a really long while, and I probably should have invested in a coach or acting class…
But I worked on it at each audition, gradually gaining confidence, and now suddenly, I'm good at it.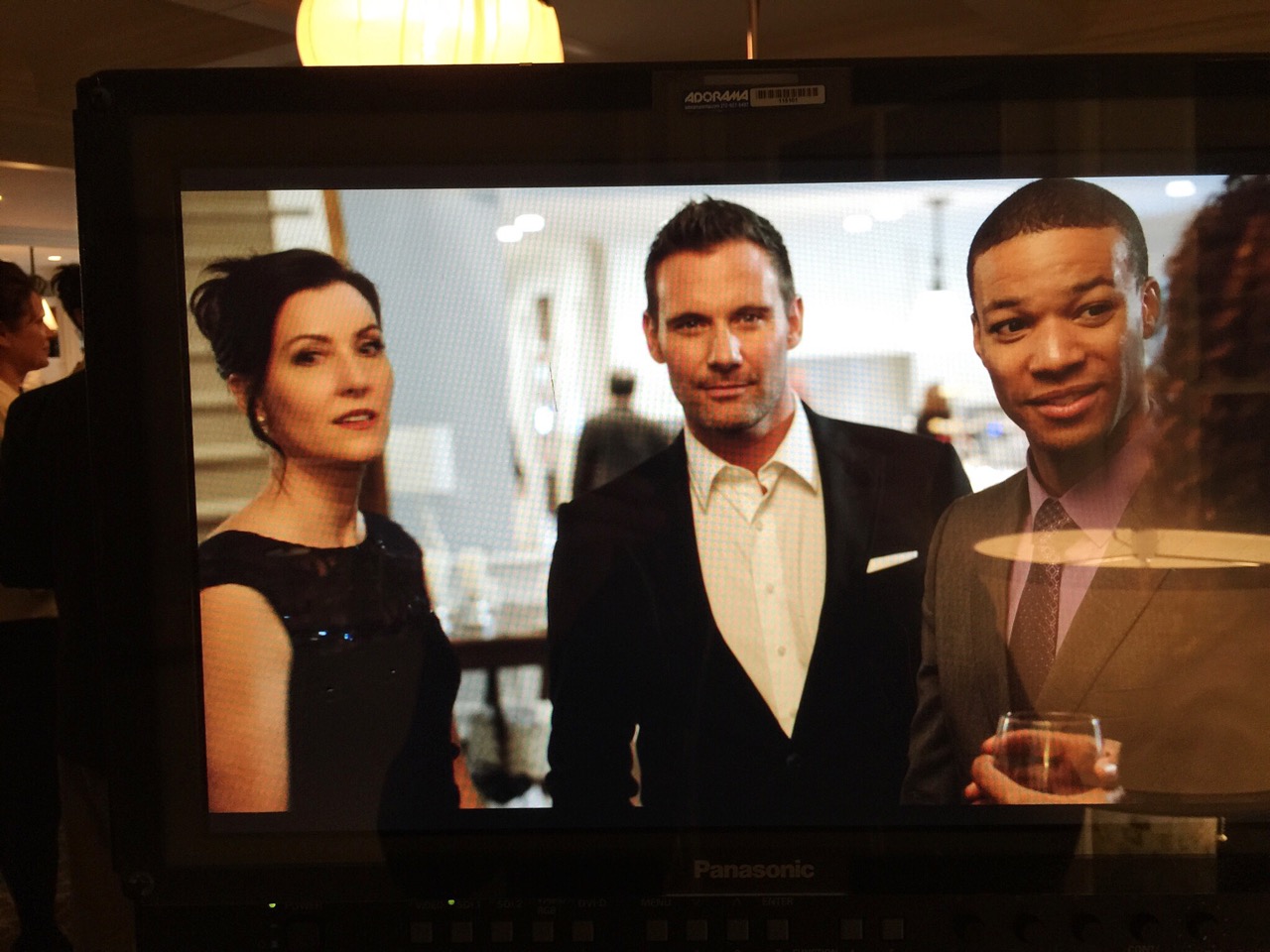 ---
"Acting is half shame, half glory. Shame at exhibiting yourself, glory when you can forget yourself." — John Gielgud
---
Now I am comfortable being myself in front of the camera, imaging a scenario and playing it, as myself. I come across as real instead of forced, relaxed instead of trying to hard.  Which meant, in "universe" speak, I was "ready" to book a commercial.  And then, suddenly I did.
Showtime!
I got cast in my first commercial as the female lead of the "hero couple" for the Ora App by Panasonic.  The three day project was to film a movie for Panasonic's reveal of the app at the Consumer Electronics Show (CES).  The app, ORA, controls all of the bluetooth enabled/smart devices in your home- it can dim lights, lock/unlock doors, change the temperature, turn music on/off, and turn appliances on/off.  The techie girl in me found it delightful.
---
"Acting is a question of absorbing other people's personalities and adding some of your own experience." — Paul Newman
---
And the job itself couldn't be more perfect. It was literally the job I had always wanted, what I had hoped for from the moment I stumbled into my first audition. Here is why: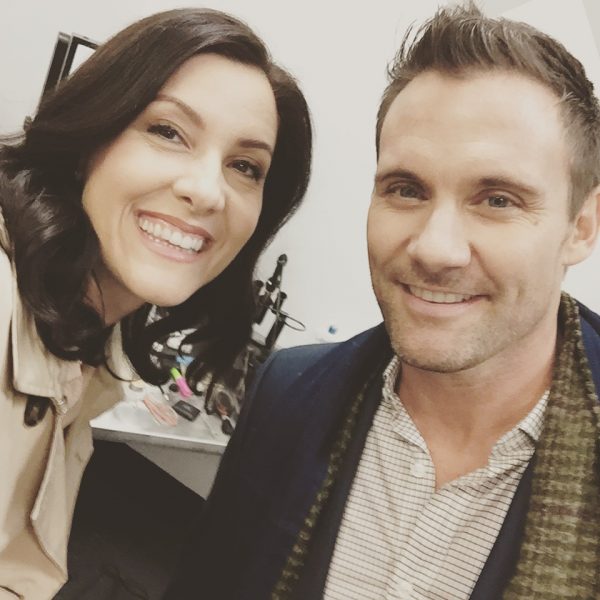 They felt I looked like the upscale, wealthy, sophisticated woman with a handsome husband, a huge house, and a Tesla.  I'll take it! 
I was cast because I had sent a thank you card! Seriously!  After a previous job for the photography studio I sent a card with my picture on it to the studio owner, thanking him for casting me. He thought it was so unusual to receive a thank you card from a model that he kept it on his desk. When the director of the commercial came into his office stating he needed to find an upscale looking female model fast, he looked at that card, my picture, and announced "Who is that? She looks upscale. Get her!"  (Note to self: Always, always, always… send thank you cards.)
It was cast around me. Since the client chose me first, the rest of my "family", i.e. my husband, mother, and father, were cast to match me.  I was the actor they were building around, this is incredibly flattering, and I have to say my on-set family was as perfect as it could get.
It was a "direct book". This is a dream position because there is no schlepping around town and standing in line at hundreds of auditions to get one role, it is simply the client calling the agency and hiring me.  ***YES!!!***
The project was a three day video shoot, with a good bit of acting out various emotions, to create a 2:45 minute mini-movie. So the spot gave me an instant "reel", which is a short video of acting clips that show an actor's skills to an agent or client. Actors normally have to do multiple commercials to show their range, I got to do it all in one.
My costars were amazing and made it so much fun for me. Joe Kloenne, my handsome father, is incredibly well known in the industry: he has been modeling for 30 years, has worked for practically everyone, and he is a real pro.  I had only heard stories about him until now.  I got to work with Joe, he was so kind, and really saw what a pro does on set when the director called"ACTION". It was like a three day acting class.
Towards the end of the commercial I have a scene at the door with nosy neighbor Fred.  THIS IS AN IMPROVISATION. There were no lines, we just made it up to see how it worked. The client liked it so much they used it.  So now I have an improv clip to show off my new found talent! #homerun #poorFred
At the very end of the spot is a voiceover, talking about giving your house an "ORA". That is me!  I've never done voiceover either.  But the client liked me so much they called and asked me to go to a studio and record it for them. I was actually kind of nervous, but I did it. So now I have a sample of that too! Amazing.
Lastly, I got paid for this job. Anyone who does modeling, acting, dancing, or music, any performance art actually, knows that many projects are unpaid and worked for exposure, or for the purposes of the building the resume, or simply the act of creating. And although I enjoy these tremendously and fully support collaboration projects for everyone's artistic development, it is SO NICE to get hired and paid.
---
"Acting is not about being someone different. It's finding the similarity in what is apparently different, then finding myself in there." — Meryl Streep
---
Thank you for sharing in this accomplishment with me, and thank you to Ora, Panasonic, DigiChrome Studios, and Bella Agency for giving me the opportunity.
Onwards and upwards!
Sincerely, Jacqueline