This article was originally written by author Jane Ganahl for the website www.SecondAct.com, a sub-site to www.Entrepreneur.com.  Second Act has since been retired from the web.  Jane is a lovely author and she did such a great job recounting my adventure that I am reposting it here, with full credit given to her as the author and Second Act for the original publication.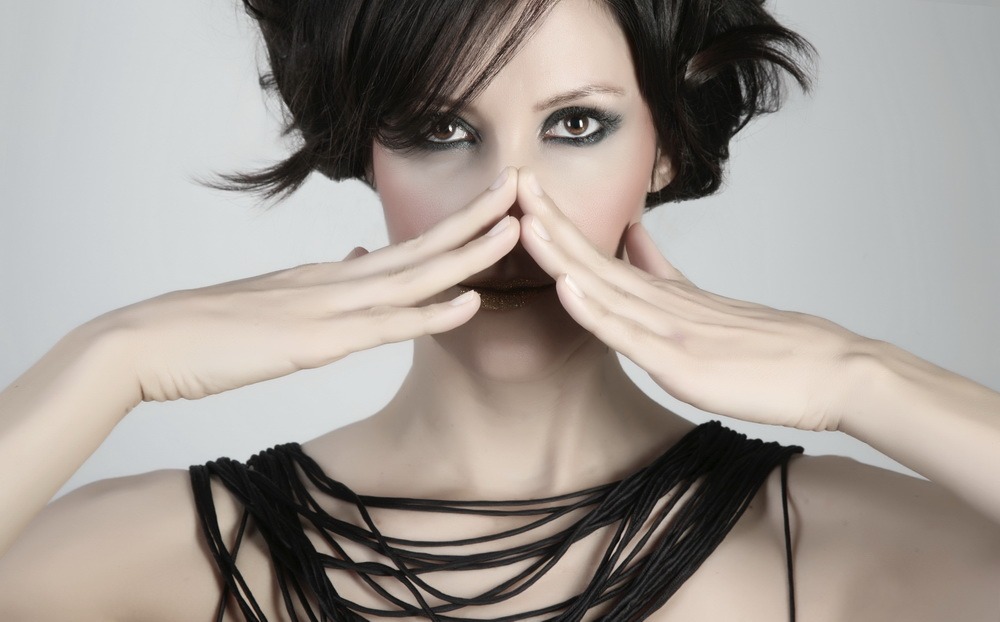 How I Did It: Working the Fashion Runway After 40
by Jane Ganahl  — 3/5/2012
At the age of 38, Jacqueline Depaul had reached a point in her life where she was mistress of her domain.  A degree in physics from Texas A&M University had landed her a lucrative executive sales job at a Fortune 200 telecommunications company, and she had a group of good friends near her Los Angeles home, but still, she felt something was missing.
"My job is a very complex, technical, engineering-type job, and pretty exciting," says Depaul. "But it wasn't stimulating the creative side of me."
She had been doing salsa dancing as a hobby but had to quit because of an injury.  "So I had no creative outlet," says Depaul, now 42.  "I felt unmotivated and a bit blue, and I realized I needed a new hobby that I could feel inspired about.  I read some self-help books — I think a lot of women do that when they are searching for reinvention — and it just kind of popped into my head: "You have always wanted to model; why not just try it?"
Of course, it helped that Depaul is 5-foot-11, drop dead gorgeous and has a bubbly personality, but the speed of her ascent up the modeling ladder is amazing.  Within four years, Depaul went from never standing before a camera or walking a runway to winning the Wilhelmina 40+ Model Search Contest a few months ago.  Her first steps, she says, were convincing herself that it could be done.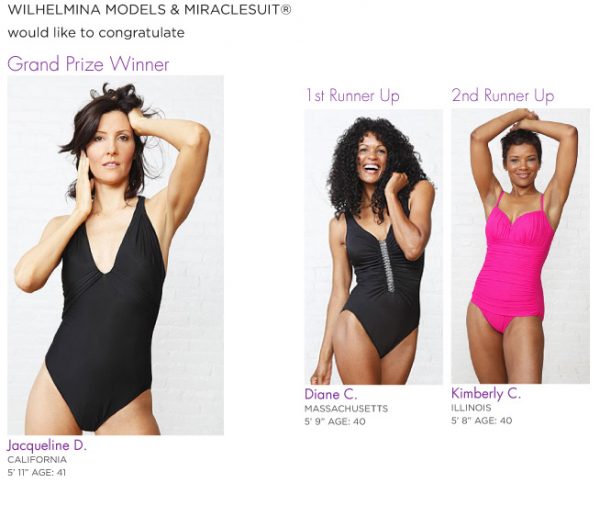 "The devil on my shoulder said "You can't do that, you're 38!" Depaul says, laughing.  "But I persevered.  I didn't think I was going to be any Gisele Bundchen; I kept my expectations low.  And I started small.  There was a community photography school nearby in West Covina, and they needed models for the most basic class.  I volunteered, and every picture ended up looking like something out of Zoolander, because I was trying too hard."  She laughs again.
But rather than quit, Depaul learned from the experience.  "Out of those 50 horrible pictures, there was one that looked very nice, like a catalog shot with decent lighting.  So I thought, OK, if you want to do this, you have to lose a little weight, get your teeth whitened and learn to walk a runway."
Depaul enrolled in a catwalk class in L.A. with teens and twenty-somethings. "They thought I was insane."  She learned how to walk the walk and not fall down in heels.  She was asked to walk in an L.A. Fashion Week show for a designer she knew — and she was off to the races.  As interest developed in her as a model, she applied her considerable networking skills to speed the process.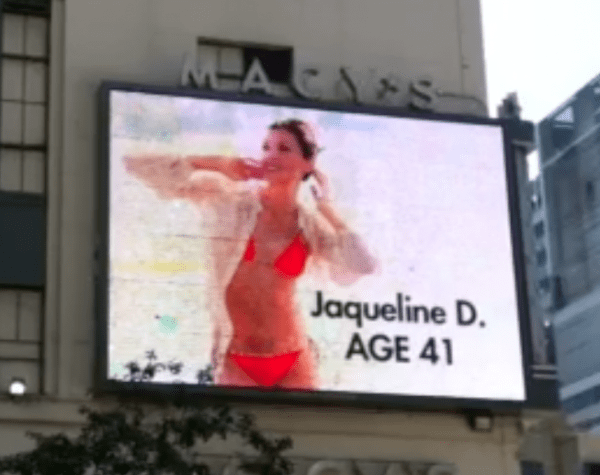 "I reached out to photographers and a designer, offering to trade services in exchange for helping them with locations and such.  I found designers who did clothes and jewelry that didn't look right on a young girl, and I volunteered to model in exchange for goods."
Getting an agent proved move daunting. "I walked into a couple of agencies and was turned down immediately," she says. "It was my age — I was already 40 at that point.  They wouldn't even consider me."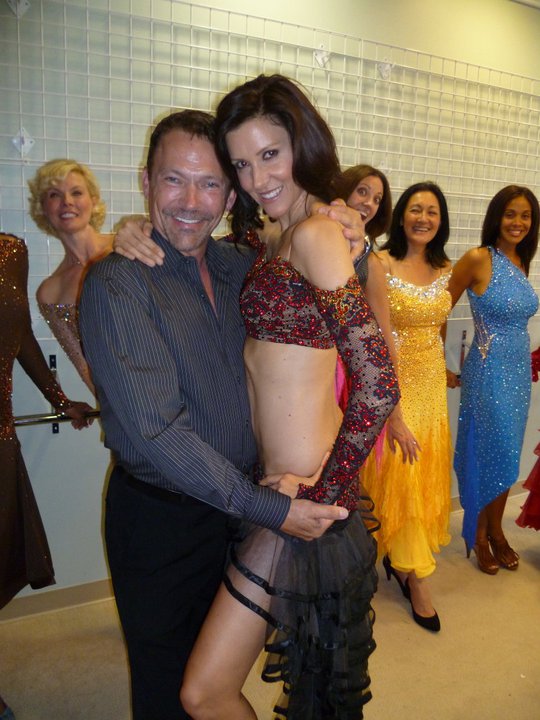 Depaul heard about the Wilhelmina model search and she entered — along with 5,000 other women. "There were open calls at Macy's and I went to one in Costa Mesa.  It was their last stop."
She was chosen to move forward in the contest and eventually made it to the semi-final group of 30, and then the top 10. "I couldn't believe it — I was so thrilled," she says.  She was flown to New York, where she had to do a photo shoot, walk in a runway show in Macy's, and do an interview with judges.  She thinks that's one major reason she won.
"They asked me how I'd feel if I went on an audition and was not selected. And I said 'Look, I'm a salesperson and I have issue with rejection.  I understand that anyone who hires me needs to make money off me, and if they don't like my nose, they'll hire someone else. It's nothing personal.' I think that surprised them a little and made them realize I could market myself."
When Depaul won, she had not slept in two days. "I was overjoyed, and when the TV cameraman shoved a microphone in my face I lost total control over my vocabulary," she says. "I must have sounded like such an idiot."
Depaul won a modeling contract with Wilhelmina, a $1,000 Macy's gift card, a style makeover by costume designer Randall Christensen of Dancing With the Stars, and $1,000 worth of Estee Lauder cosmetics. Since then, her life has become much busier — she's going on modeling calls and doing shows, maintaining her high-pressure sales job, and enjoying a relationship with a younger man.
"My boyfriend is just 31, but very mature — he really has it together.  I tell him he makes me feel like a cougar." She laughs again.
Depaul is outspoken about the need for more 40+ models. "Women have said that they find it inspiring to see women their own age doing the modeling — they are tired of seeing their granddaughters in these clothes! We are the ones, too, who spend the money!"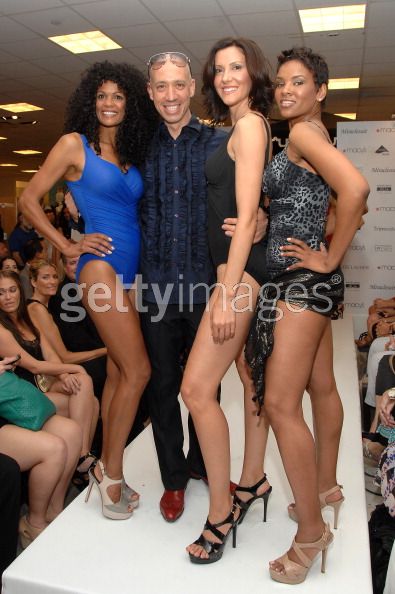 Indeed, according to Trendsight.com, boomer women spend almost $31 billion a year on clothing — twice what Gen Xers spend. "It's time for the fashion industry to use women like me," says Depaul. "Come on, BCBG — half my closet is full of your clothes!"
Does she have any fitness secrets to impart? "There's no free ride anymore," she says. "Once you hit 40, you have to work harder.  When I was 19 or 20, I could eat anything and not gain weight — nowadays it's harder to keep it off. I eat well and work out."
Depaul hopes she can inspire other women who might need a new challenge to restore their excitement about life.
"I'm sure every woman has a dream that was put aside for whatever reason," she says. "I hope my story encourages them to revisit that dream."