Your gift search for that chic yet eco-conscious friend is over, and you can even get a Discount!!!
(Whew- See below.)
Sustainable wooden watches by #JORD have a unique look and an environmentalist flair.  How exactly do these beautiful watches satisfy your friend/significant other's burning desire to look smashing while still supporting the planet?  Let me count the ways:
#JORD watches are made from sustainably sourced wood, i.e., wood that is consciously replanted after harvesting so it will grow back (novel concept), instead of metal.  Metal ore that is left in the ground doesn't make more little metal babies to use at a later date…
#JORD also works with several wood factories to reclaim scrap material from furniture and floor to make watch links and cases. Using wood that would otherwise be thrown away = waste not, want not = thank you for recycling.
There is a natural beauty to wood, no painting or embellishment required. Wood is just beautiful, period.  And it will go just as well with any bohemian, crunchy granola, burning man look as it does with your friend's hipster suit…
JORD watches are a natural conversation starter. People constantly remark and "is that wood?"  "Yes. Yes it is," I say, and off we go. Everyone can use a good reason to talk in person these days…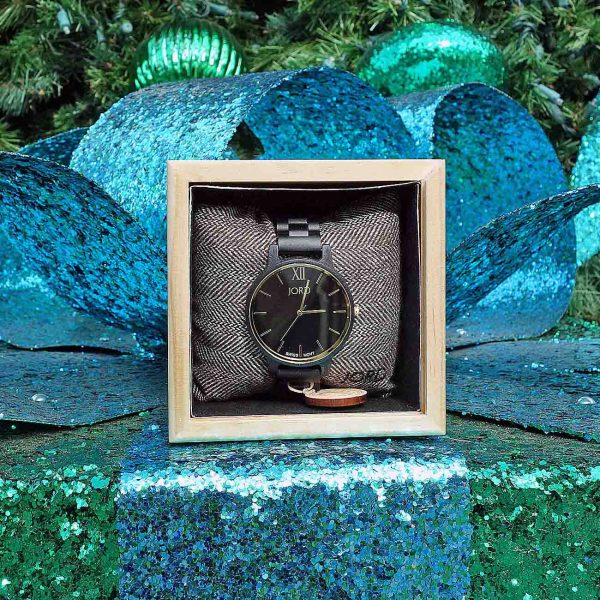 Beyond all of that, simply put, the #JORD wooden watches are unique.  A friend of mine gave recently demanded all of the information on my new #JORD stating, "Wooden watches are DIFFERENT.  I don't want to look like everyone else, I want something different."  Yes, they are, and yes, I love my #JORD.
The current favorite: the super sleek Ebony and Gold Frankie. The minimalist, slim sophistication of the uncomplicated watch face is elegantly stylish, and looks smashing on both men and women.  I personally like larger watch faces, and even on my slim wrist this particular one is amazing.
And so, if you really, really, really want a #JORD watch for the holidays, and trust me I won't blame you if you just want to keep it for yourself instead of gifting it, here is a little help:
Yellow Brick Runway is giving away FREE $25 JORD WATCH gift cards!  
Click on the image below to get yours: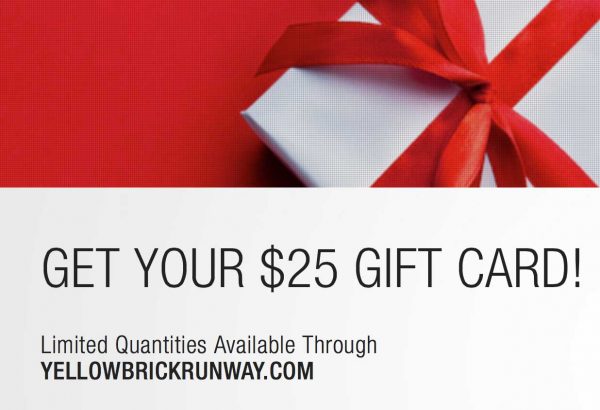 Happy Shopping and Happy Holidays.
Sincerely,
Jacqueline