In an age when we keep up with friends and conduct business via video chat, it's no wonder that the modeling industry is capitalizing on this technology. Why fly across the country for an audition when your model slate video can land a direct booking?

When model Jacqueline Depaul's Los Angeles agency, Bella Agency, suggested she film her video with their New York-based videographer, Sean Turi, of Sean Turi Photography and Productions, she didn't hesitate. "Auditioning is the most time-consuming part of the casting process. If the clients can see you talk, move, and get a concept of your personality and ability to pose without having to meet you, this can speed up the process for everyone."
Turi, who has filmed over a thousand of these videos, explains, "I developed the model slate video for two simple reasons: reduce the time and money involved in holding castings, and increase direct bookings for models. We have seen direct bookings for models the same day the video is uploaded to an agency's website. It is a very powerful and engaging marketing tool, closest to a face-to-face meeting. If a photo is worth a thousand words, a video is worth a million."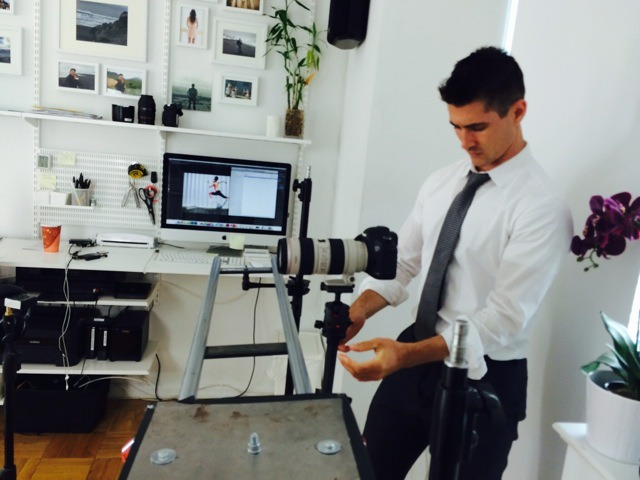 One of Turi's successful formats includes a highlight of the model's personality while showcasing the model's physical attributes such as face, profile, and measurements.  Essentially it is a video polaroid with added production value.
"Filming these elements in advance acts as a stand-in audition," Depaul explains, "without having to go and give one."
While Turi's visual team creates video templates that are unique to each modeling agency for branding purposes, such as the Bella Agency 30-second slate video featuring a set format of music and visuals consistent across all of the Bella Agency models.
http://youtu.be/knyDRSCuvCw
Turi also films videos that showcase the model as an individual, "providing them with a tremendous marketing edge," he says. "This is a video that is specific to that particular model and can be used universally amongst multiple agencies."
http://youtu.be/hXaIyk-Y-64
Depaul decided to have Turi film a separate video for her New York agency Wilhelmina. "Any investment I can make to put me closer to the client is a good investment. I wanted to give both of my agencies the tools to represent me so I contracted with Sean to do a video for each of them."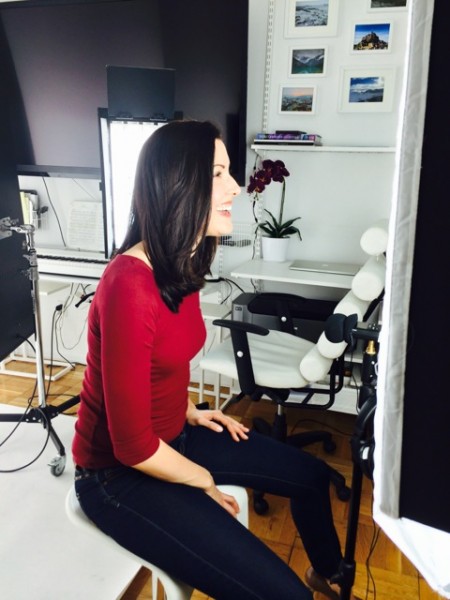 Turi himself was a model and actor for six years and knows what works in front of and behind the camera. To this day, he dresses his professional part, down to slacks, dress shirt, and tie, as Depaul noticed on the day of her shoot. But, surprisingly, his original career aspiration was just as influential. "My initial intentions were to become an animator. During my pursuit I ended up working as a model. If you have the arts in your blood, it never leaves, so I decided to marry my current occupation as a model and my love for the arts," he says of his transition to photography.
As Depaul sees it, Turi "chose to use that creative urge to help other models get ahead." Her insight is perceptive because, for Turi, it really is about other people. The most rewarding part of the process is "being able to engage our human race on an individual basis," he says. "Every model is different. The understanding of composition and light is a prerequisite. The art behind my work is being able to quickly read an individual and capture an essence of who they are."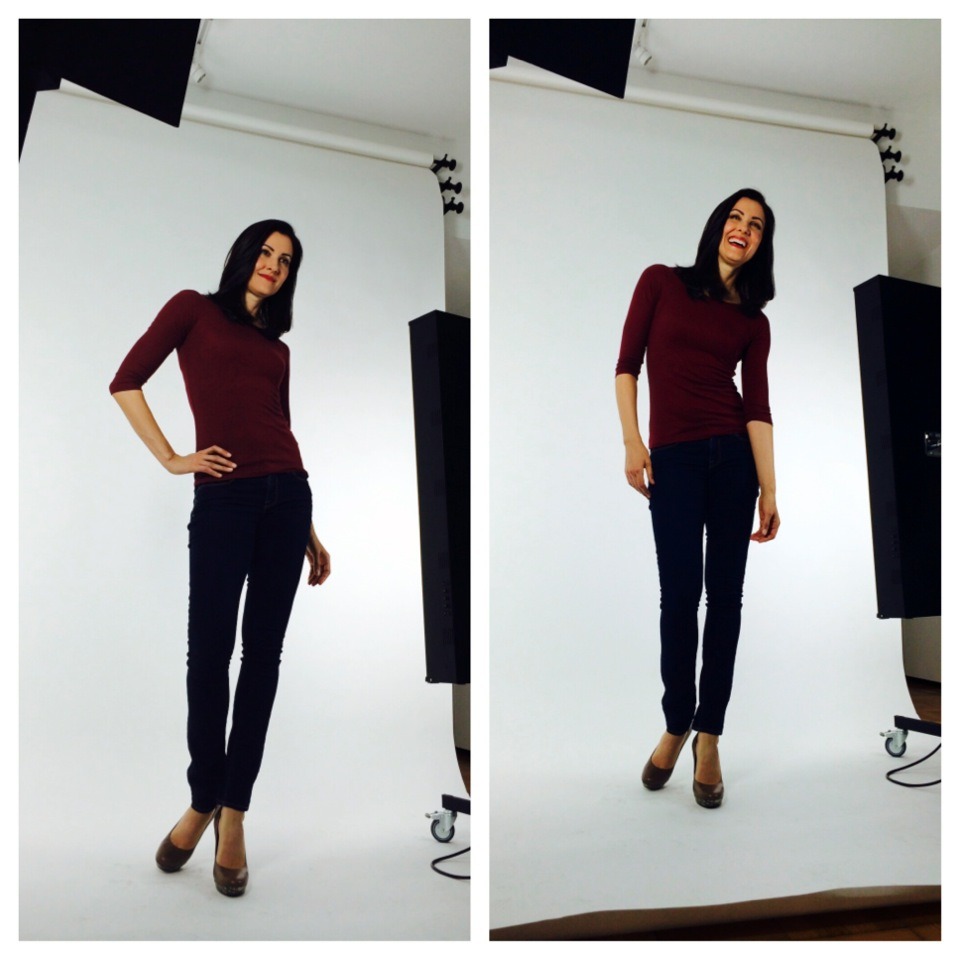 Depaul can attest. Turi "gave me confidence and made me relaxed, which translated into the camera. The camera can read all anxiety and fear, so Sean's care in making the model feel comfortable was indeed a benefit." As Turi adds, "Body language, voice inflection, pauses, movement, hesitation, over-confidence, lack of confidence are all things I am aware of. It allows me to bring someone to a place of just 'being.' That's when the magic happens." To that end, Turi has never had to use the exact same method twice, despite the high volume of slates produced.
On a recent afternoon in Manhattan, that certain "magic" had to do with bringing together Turi, Depaul, as well as hair and makeup artist Jenni Shaw. Shaw, who has worked with Turi for many years and doesn't hesitate to call him a "genius", says, "One of the most valuable components of a shoot is synergy. The combination of intelligence, artistry, and commitment to producing a beautiful outcome made this project seamless and a total blast."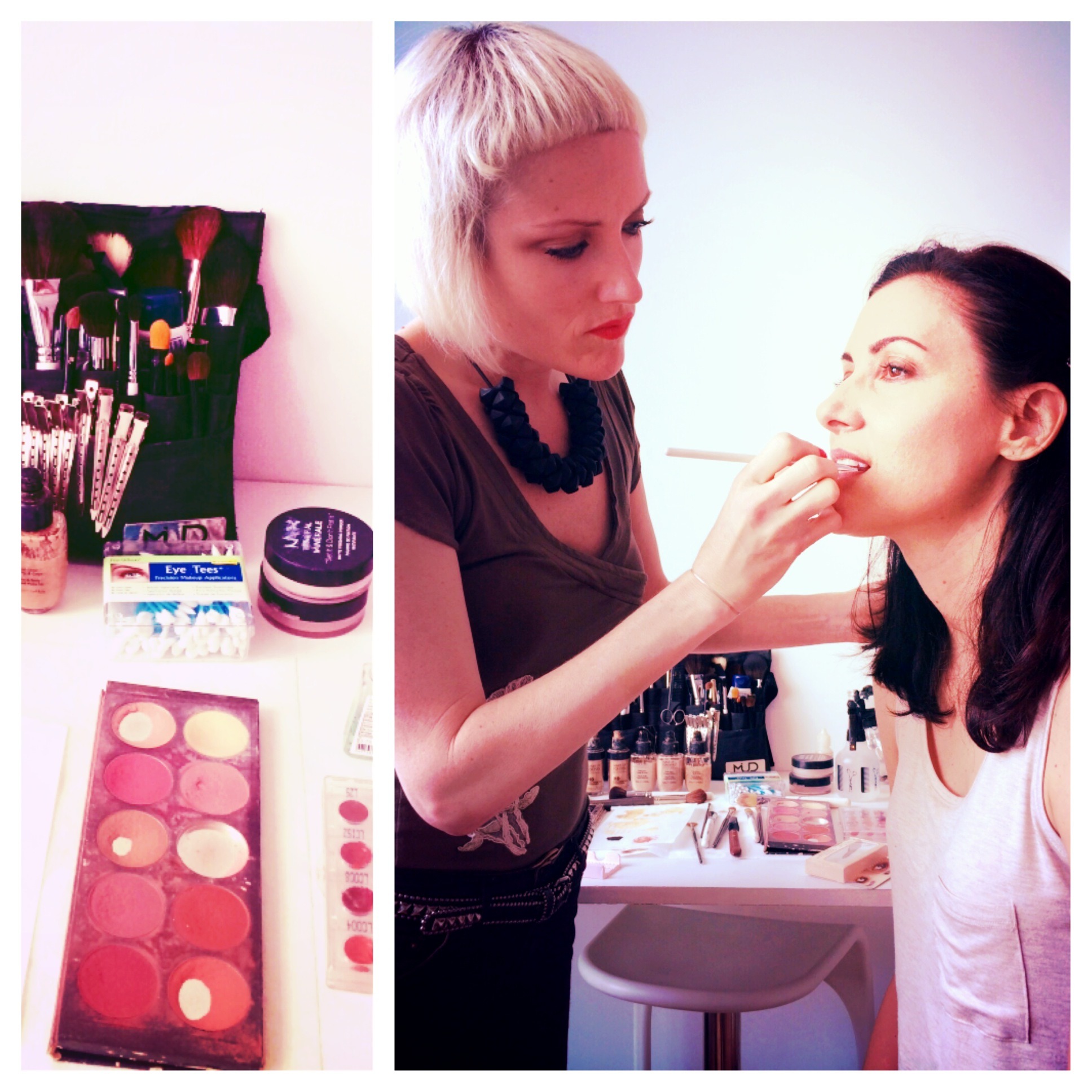 And we think it shows. After all, Depaul's videos speak—a million words apiece—for themselves.
————————————————–
Contributors:
Model Slate Video: Sean Turi Photography and Productions
Hair/Makeup: Jenni Shaw
Modeling/Reporting: Jacqueline Depaul
Additional Reporting: Jennifer Massoni Pardini