Videographer David Christopher Lee
Today, as the successful photographer and director that he is, David Christopher Lee's mission is "to make the world a more beautiful place." It's a mission he delivers on regularly in both still and moving image as the Editor in Chief of online magazine Destination Luxury.
However, if you'd asked the 17-year-old David Christopher Lee what his mission was, he might have said something along the lines of covering the Teen Choice Awards for his high school newspaper in Hacienda Heights, outside Los Angeles.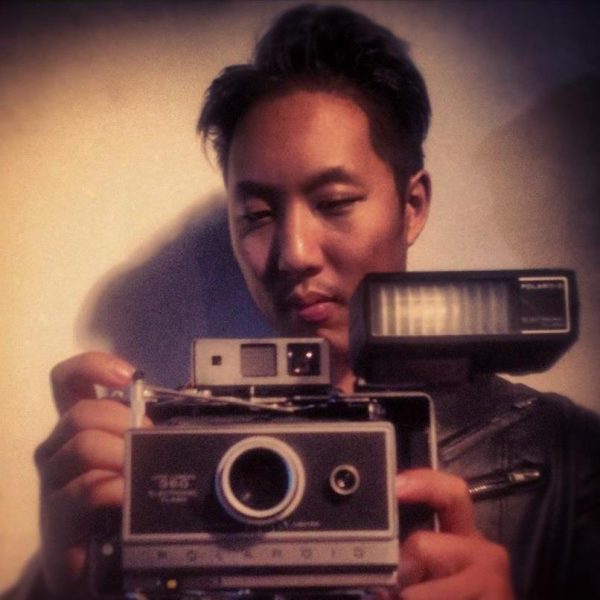 And that's exactly what he did.
At the time, Lee had already been cutting his teeth writing the paper's horoscopes ("I would make everything up," he says in good humor), and was hungry for more. "I called Seventeen, who was hosting the show and asked if I could cover it. The publicist happened to be in the room and said, 'You know what, let him in. It would be good to have a young person covering the show.' So, I brought my dad's Nikon Coolpix 950 digital camera." The year was 1999, and that one phone call turned Lee into "the first person on the red carpet with a digital camera," he says. The futures of both Lee and digital media were underway.
After that night, Lee was published as both a writer and a photographer. He evolved from covering red carpet events (yes, at all of 17), to launching his own online magazine, Tdink.com, covering fashion, technology, and lifestyle, and soon shooting the likes of Lady Gaga, Mandy Moore, and the Kardashians (and along the way picking up a degree in Interdisciplinary Studies from UC Berkeley). "That started in 2002. That's a long time ago to have fashion editorials online."
It's true. In fewer than 15 years, photography has gone digital, print has gone online, and so has video. Meanwhile, Lee's work has appeared in Vogue and In Style, among others.
Destination Luxury Magazine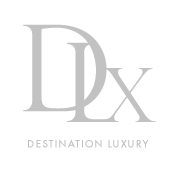 As his clientele expanded to high-end restaurants and hotels, Lee needed a new site for his diverse content, and so launched Destination Luxury Magazine in 2008. The online magazine both "shows readers how to enjoy life with unique experiences that reflect the cultures of the world," as Lee puts it, and offers digital marketing campaigns to clients in the luxury market. "My niche is luxury," he says. "I bring a fashionable edge to whatever I shoot."
That fashionable and competitive edge comes across under Lee's video direction as well, a medium Lee sees as closely tied to photography, but requiring a different approach, and one that is constantly evolving. "You have two different mindsets. One includes motion; the other you're holding the camera still. With video, there is much more involved, you need a bigger crew, the process takes longer. I'm still learning different techniques with video editing. It's fun. I've been doing photography for so long, but with video there's something new all the time."
Lifestyle Network's Alexis Monsanto Fashion Show
The worlds of fashion, video, and luxury came together recently when Lee shot the video for the Alexis Monsanto runway show celebrating the launch of the Lifestyle Network this past June.
"It was so beautiful," he says of Monsanto's collection and runway show featuring several interpretations of literary and cinematic inspiration Daisy Buchanan from The Great Gatsby.
"Whenever I come into an event I always want to capture the behind the scenes, the hair and makeup, how the models are coming down the runway," says Lee, who captured all that and then some for the final product. "After the event happens, I'm running around trying to get every single angle possible. I have people running on all sides of the runway. It's a big production. You just have to get your right team together."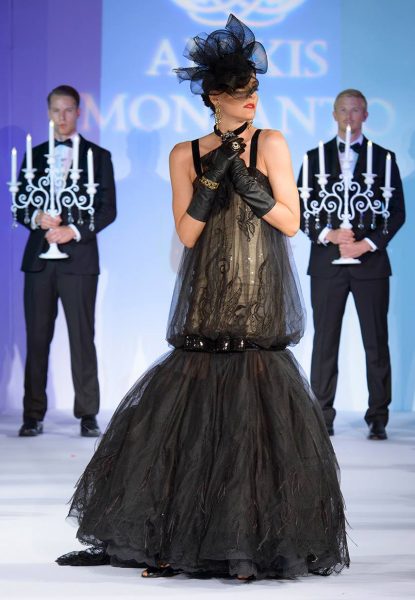 When asked to sum up the mood of the show, Lee has two words: Art Deco. It went "back in time to that time of glamour and style," he says. "With video, it's the closest you can be to actually being there," Lee says of capturing the show's mood and movement. That includes that behind-the-scenes footage as well as music, lighting, the drama on the runway, as well as the crowd's reaction.
When Jacqueline Depaul performed the show's penultimate number in a black floor-length gown designed for a "devastated Daisy," the crowd's reaction was especially grand and Lee was there to seize it on film.
Other stylistic choices included using slow motion to highlight the way fabric drapes as well as the song selection, "Midnight City" by Eric Prydz. "I like using things that aren't too popular. When people hear it, they go, 'Wow, this is new. I like it.'"
The video is also short format (under three minutes), designed specifically for an online audience. "People don't have the attention span to watch the entire show," Lee says. "Videos are the future of everything."
Lee's approach to Monsanto's show was no different than for any product, with location and story being key to communicating that product visually. "A lot of it happens on set. Until you're actually there, you can't really tell what you're going to be shooting. The lighting changes, sometimes the hair doesn't look right, sometimes the makeup doesn't look right, but with the right angle you can turn that into something beautiful." There's Lee being true to his mission statement.
And while his clientele may be diverse, fashion remains close to Lee's artistic heart. "I love shooting really edgy fashion in nice places and also rustic and dingy places." Think: basements and abandoned buildings, such as the Garfield Building in Los Angeles, an appropriately Art Deco building. "The owner gave me a key and I did all of my photo shoots there for a year."
While Lee may have moved on from that particular locale, rest assured he will always consider Los Angeles his home base. "But I'm always everywhere else, too."
David Christopher Lee's work can be found on his website as well as Destination Luxury. Watch his video from Alexis Monsanto's fashion show at the top of this post.  To read Jacqueline Depaul's diary post about wearing the black closing dress of the show click here.
—Jennifer Massoni Pardini