Ontario Mills just hosted the most far out disco party ever!!!
That 70's Vibe is here again, and 1970s iconic styles hit the designer runways en masse this season. To celebrate, Ontario Mills Mall invited Elite Yelpers to attend a groovy Disco party and fashion show.
The party included elegant Hors-d'oeuvres, cool cat signature cocktails, boogie-woogie dance floor complete with DJ and spinning disco ball, and a chill dessert table.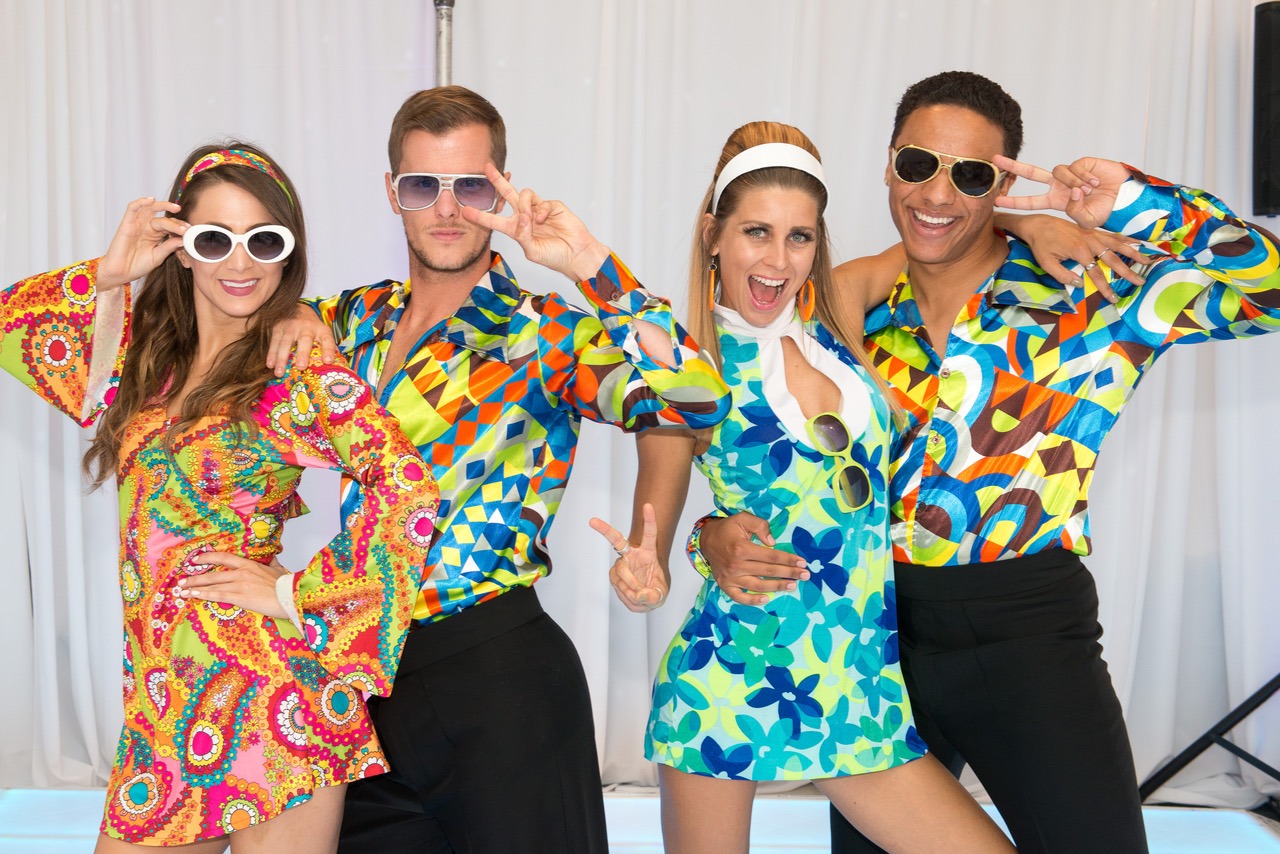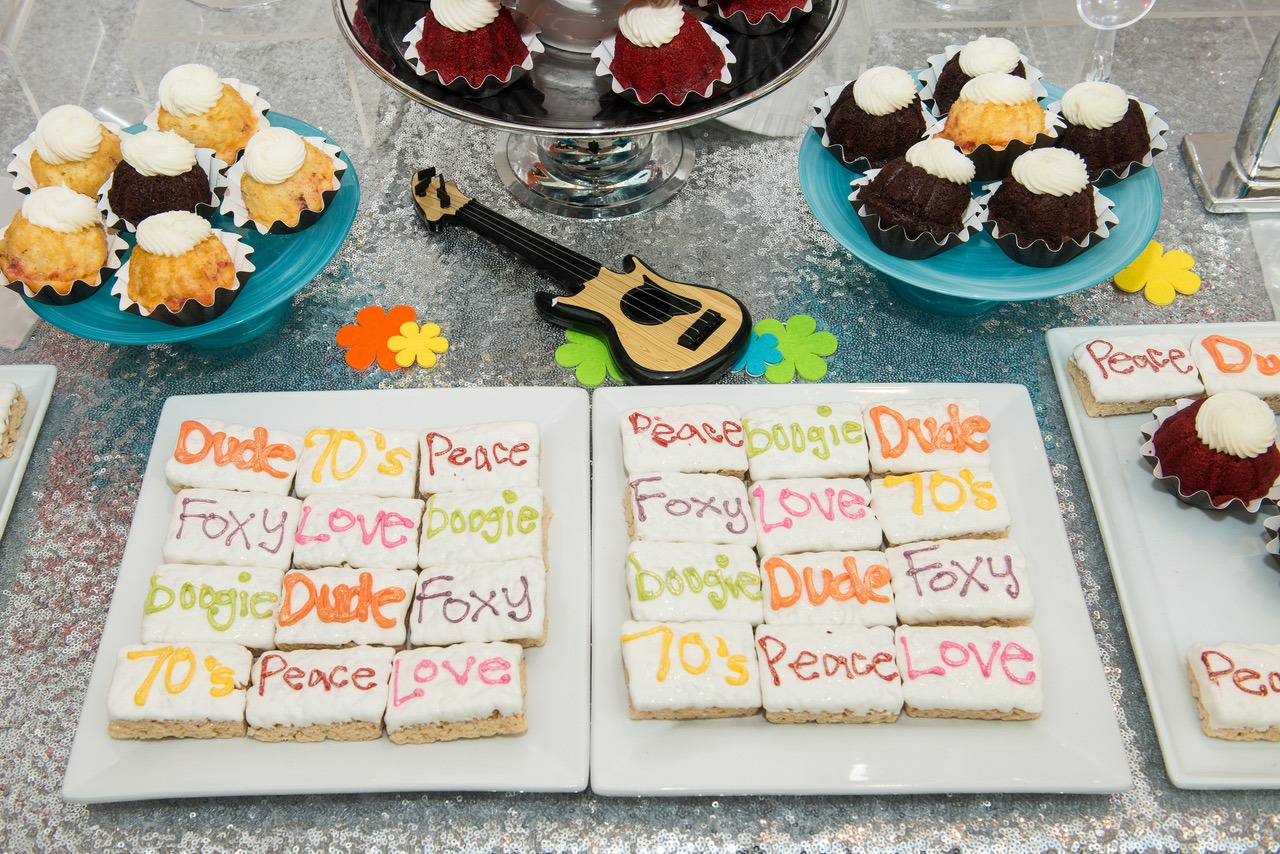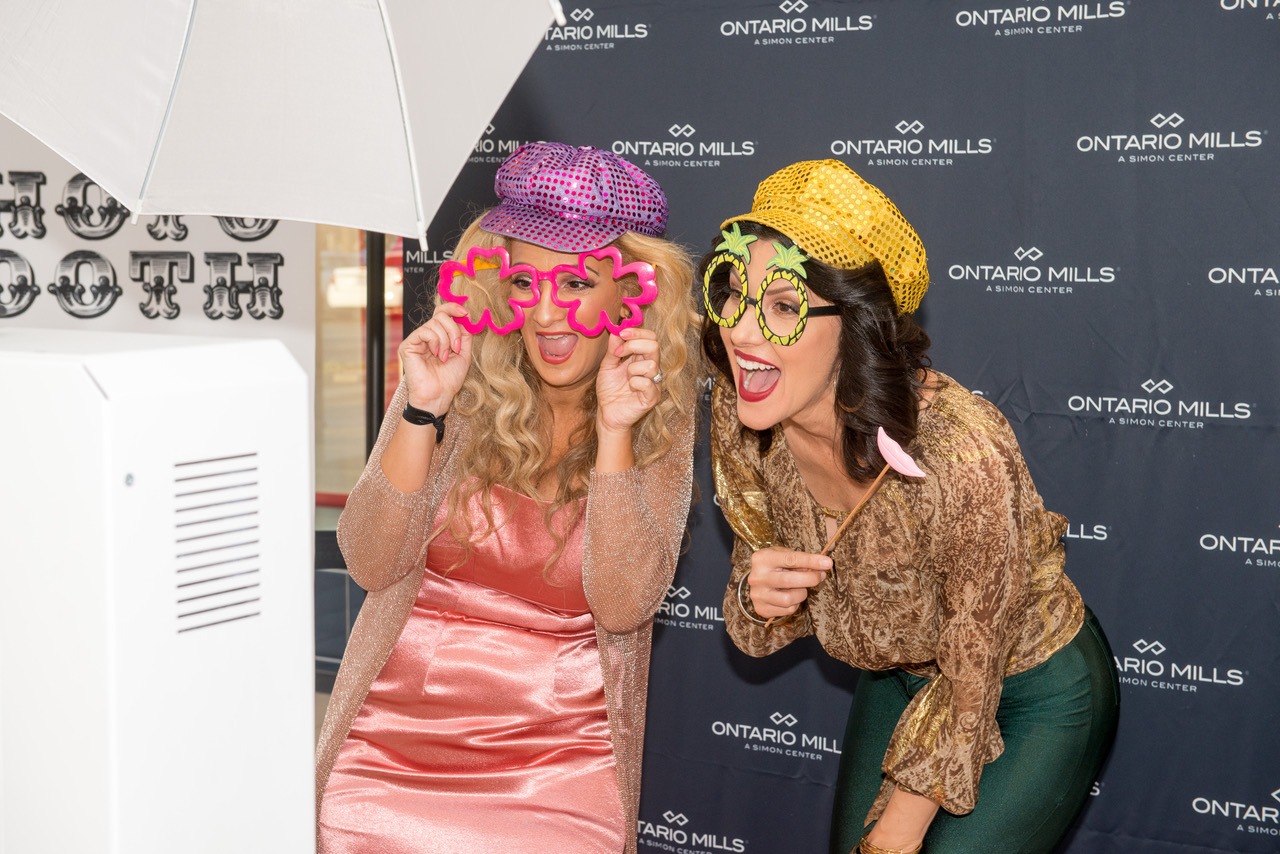 Entertainment featured disco dancers, a roller skater with pigtails, a rad photo booth, and a fashion show featuring 70's inspired trends from the Ontario Mills shops, and a trendy raffle giveaway.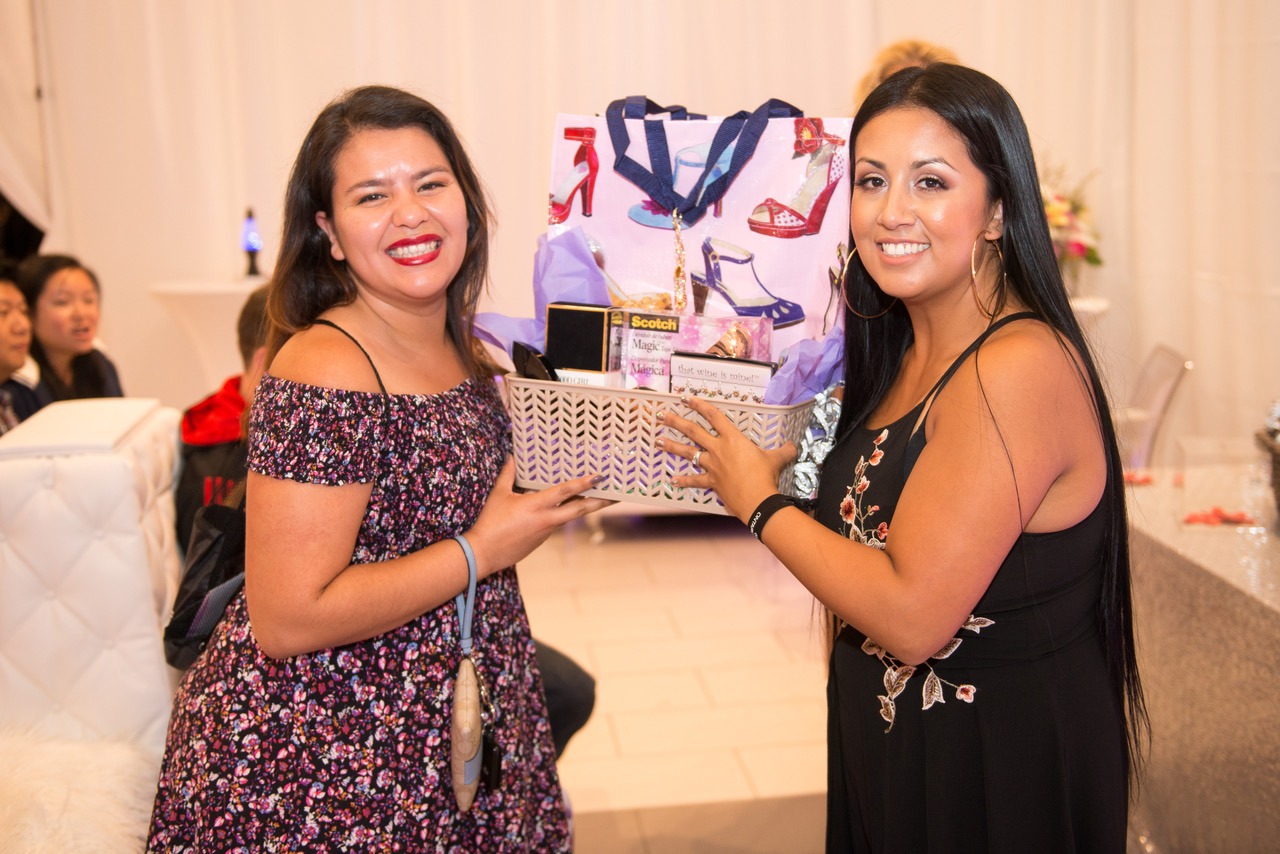 Fashionable Yelpers arrived at the party in the disco spirit with wigs, bell bottoms, and corduroy.
I joined in the fun in my very own pair of shiny green hot pants from Forever21, a gold lame BCBG wrap around blouse I've had in my closet forever because I couldn't part with it, and a pair of high-heeled stilettos.  Verspertine Hair Design, a salon next to Ontario Mills, completed my look with Farrah Fawcett hair wings and glittery makeup.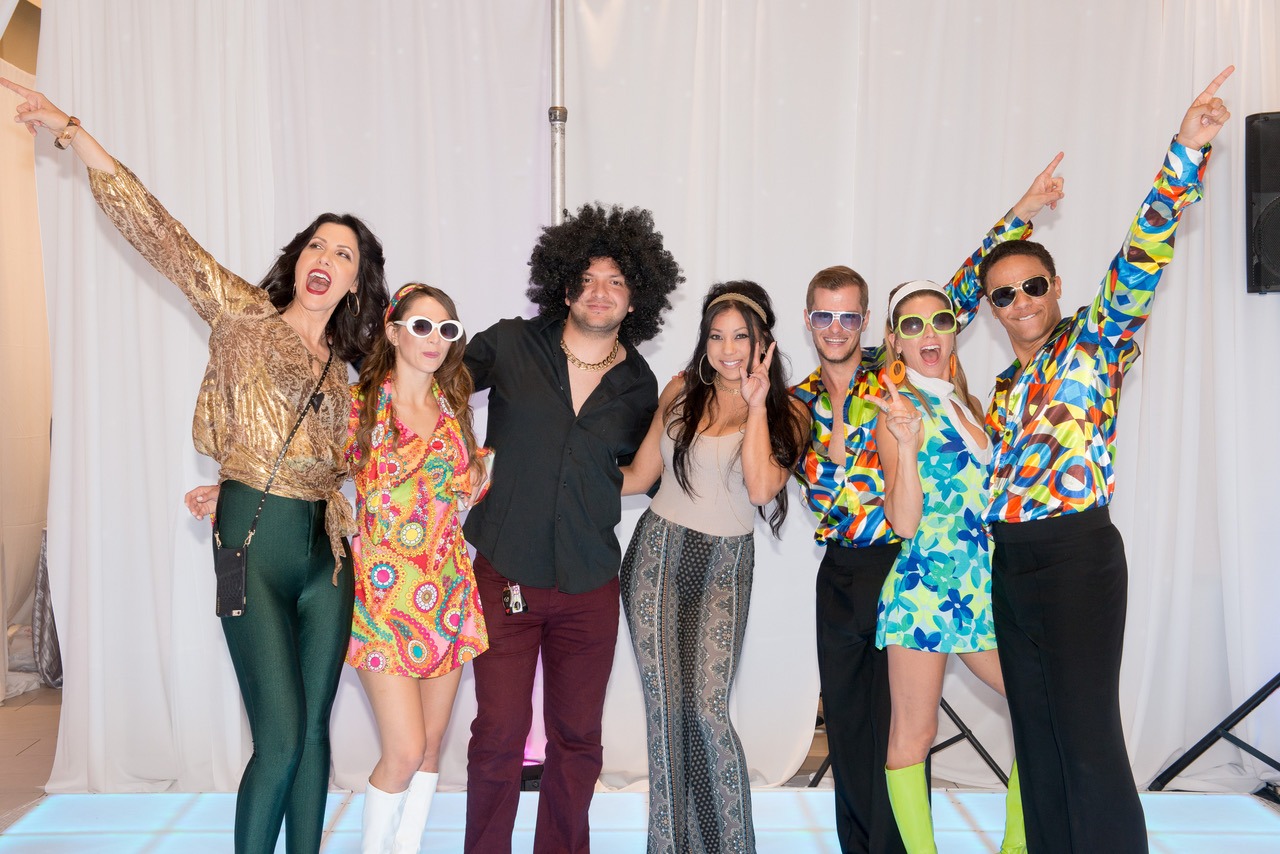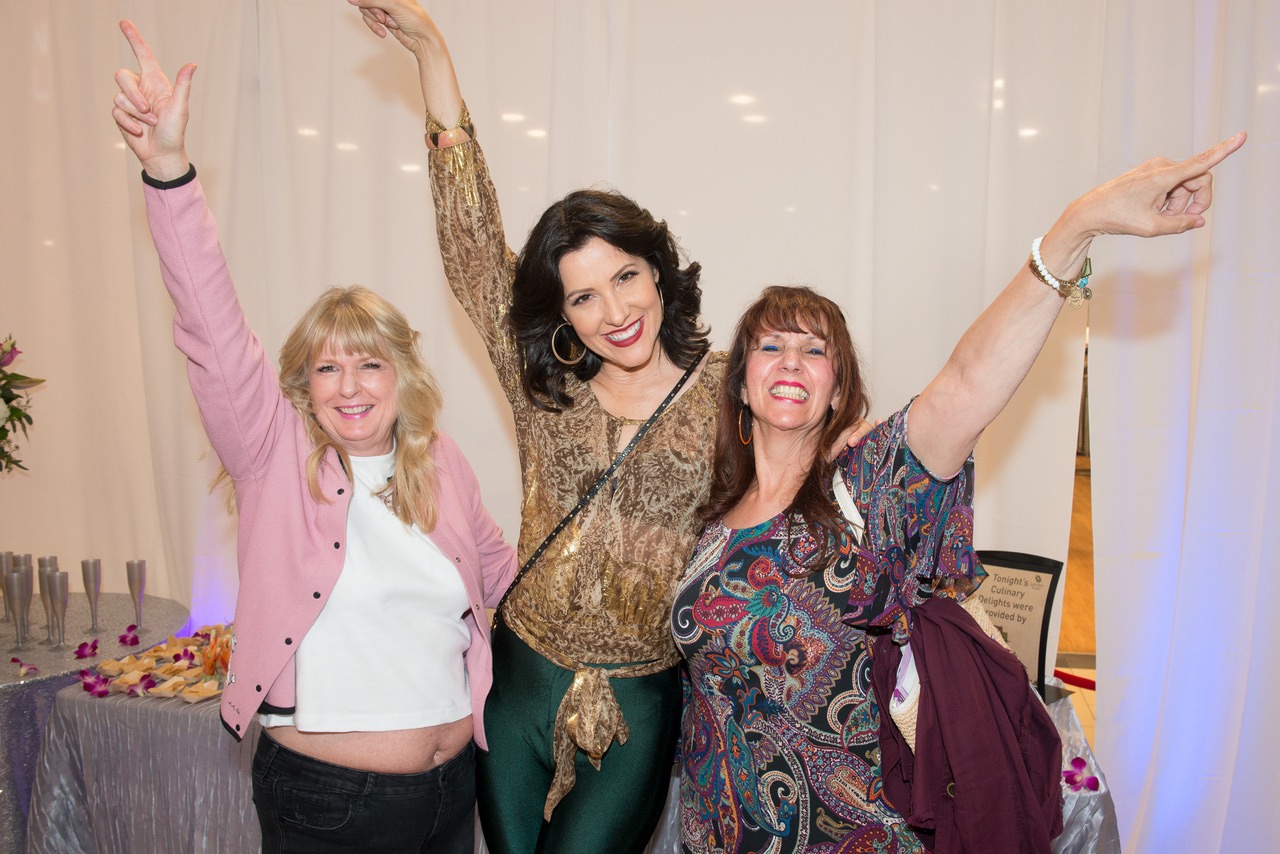 Everyone was ready to dance the night away!
For the fashion show, I modeled 70's inspired looks including knee-high boots and a suede dress.  My personal favorite was a pair lipstick red, stiletto heels from Forever-21.  They were fabulous and very inexpensive- I am going to run over and pick up a pair of these.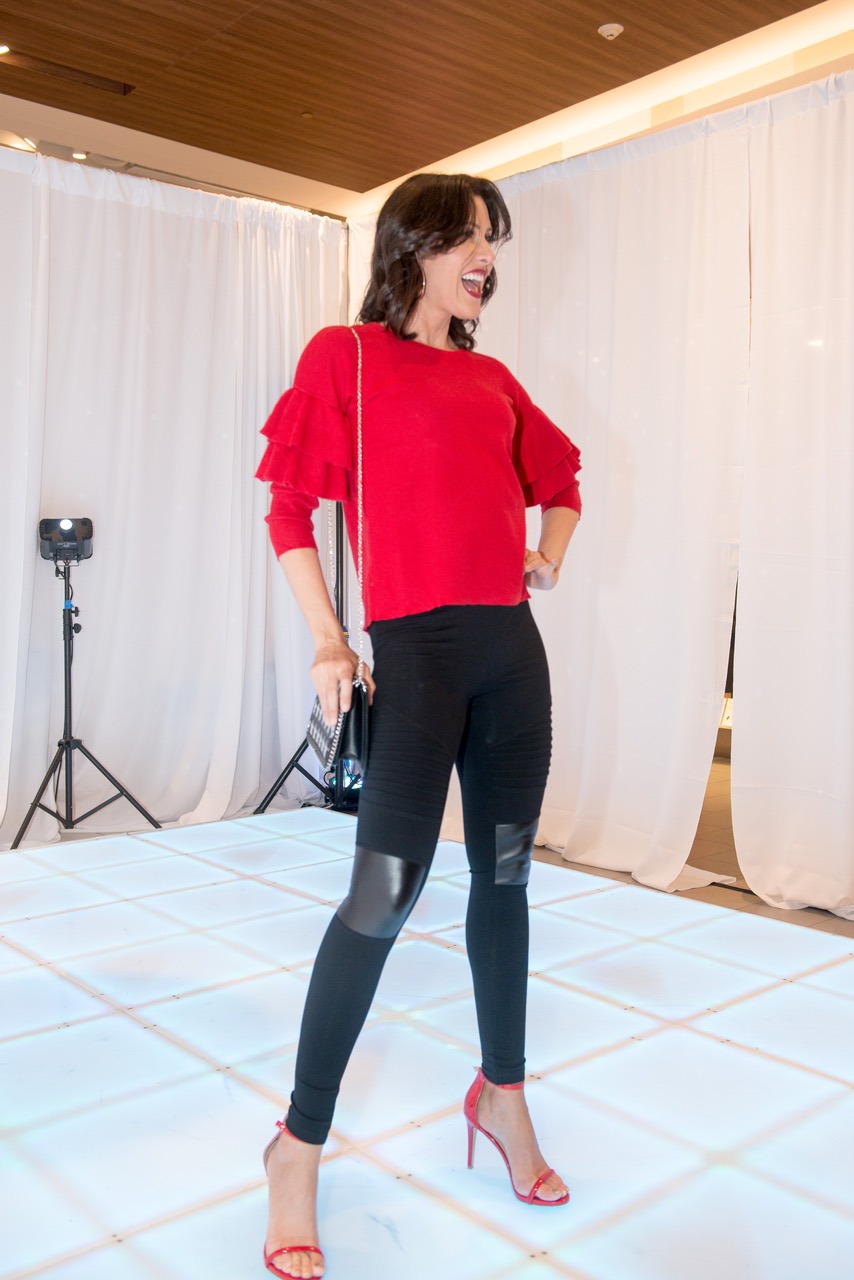 Ontario Mills sure knows how to throw a great party!  Thank you so much for having me, this was an unforgettable event! Sincerely, Jacqueline