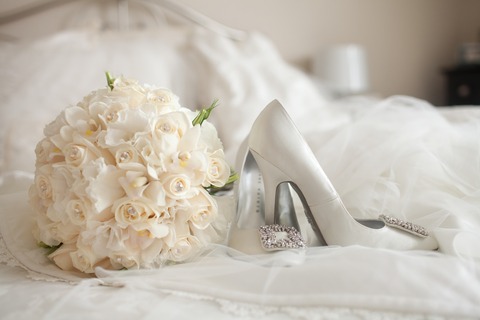 The wedding is one of the most important days in the life of every couple, and it goes without saying that they want everything about their special day to be absolutely perfect. That, of course, includes their wedding photographs, as they will be preserved forever, which is exactly why they want them to capture the best moments of the day.
As a wedding photographer, it is your responsibility to make sure every single photo you take on weddings is as perfect as possible. In order to accomplish that, you need to have adequate wedding photography knowledge concerning various techniques that you need to use, proper photography equipment and, of course, experience.
Practice makes perfect, so make sure you practice a lot before engaging in an actual wedding photoshoot, because you don't want to make any mistake on someone's special day – there's absolutely no room for error when shooting at a wedding.
A wedding photoshoot inspired by fashion is somewhat different than a usual wedding photoshoot, because fashion photography includes slightly different techniques, so you need to master those techniques before indulging in a fashionable wedding photoshoot.
Since you are a photographer, you must be familiar with quite a lot of wedding photography techniques and you may already know which ones are used in fashion photography but, if you are yet to enter the world of wedding photography influenced by fashion, here are some tips that will help you pull it off and create the best possible photos for the next fashionable wedding you shoot at.
Use Off-Camera Lighting for the Photoshoot Session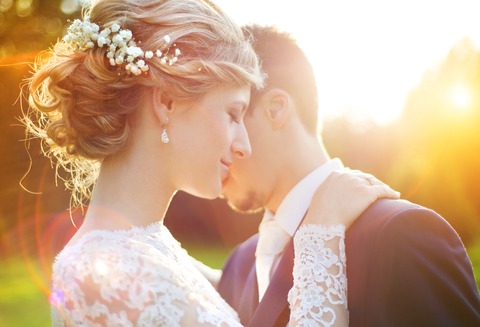 When shooting outdoors during the day, you can create extraordinary photos on every single fashion-style wedding, but you need to know how to work well with natural light. In order to do that in the best way possible, you should use an off-camera lighting technique.
You will need to employ overexposure and underexposure techniques, depending on what you want the focus to be on. For instance, your subjects should not be overexposed, while you should make sure the background is exposed. Your subjects can be underexposed, because the necessary light will be added with the use of off-camera flashes, which can perfectly balance the exposure between your subjects and the background.
Many photographers avoid using off-camera flash when shooting outdoors during the day, especially in full sunlight, but it is precisely the off-camera flash that will help you create truly amazing wedding photos, as you will be able to focus on what's really important, such as the bride's wedding dress or her bouquet, for instance. Every little detail will be ideally balanced and you will achieve to get true color in skin tones.
If the background is very bright, you should use two flashes to perfectly balance everything. When it comes to shooting at night, it's important to use two flashes as well. You can use an off-camera flash placed either right in front of the couple or more to the side, depending on what you want exposed. Back-lit photos can also be amazing, but you should be careful to place the second flash behind the couple, so that you don't get flare from it. Also, for such effects, you don't need to use the front flash at all.
When it comes to shooting indoors, using off-camera flash will also result in beautiful photos, especially when you shoot wedding receptions and the dance floor at night, so make sure you remember that and learn everything you can about placing the flashes so that everything works.
Instruct Your Subjects on Posing and Expressions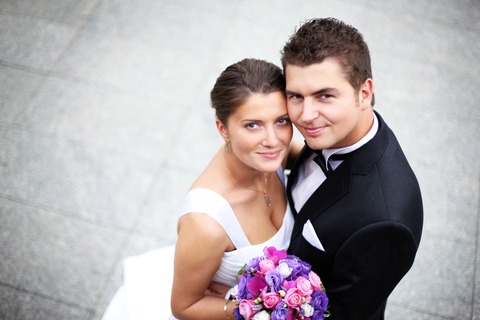 When you are taking photos of someone, especially at a wedding, you should never act like a quiet observer, because wedding couples are usually not models in their free time. That means that, more often than not, the couples will not know how to pose right and make the right kind of expressions that will make them look their best in the photos.
That is where you come in. You need to give them clear instructions on posing and expressions because, otherwise, you won't be able to get the maximum out of the photos. You need to give them proper directions and guide them, so that the photos don't turn out awkward.
Jerry Ghionis, one of the top five wedding photographers in the world, says that evoking emotion and expression when taking photos of someone is crucial for taking perfect photos. He says: "A pose without emotion is just a pose. A pose with emotion is a beautiful moment". That is the exact point behind wedding photography – capturing moments and making them beautiful.
When it comes to fashion photography, posing is as crucial as the subject's expressions and that is exactly what will make the photos look perfect, apart from the lighting, of course. You have certainly come across fashion photography in various magazines and you may already know how to achieve the best effects, but make sure you learn as much as you can about the best posing and expression techniques.
Create a Dramatic Background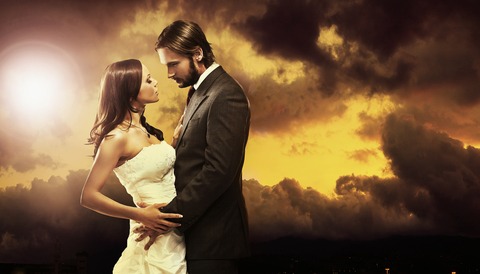 Finding a great background that you can turn into something truly dramatic can make your photos look really epic. When a fashion-style wedding photoshoot is in question, the background can make all the difference and it's all about it being dramatic.
The lighting and unusual angles can also make the photos beautiful, of course, but the background can make or break the photos, because it sets their entire tone. Therefore, make sure you find a background that has great colors and texture, as well as any fashionable details that can make the photos outstanding.
—–
There is a lot more to learn about fashion wedding photography, so make sure you delve deeper into it and learn everything you can about it. Constantly working on your improvement is exactly what will make you a better photographer. If you need a hand with editing your photos, there are some great wedding photo editing services that can offer you excellent help and make every wedding photo you take truly a vision to behold.