Creating a fashion promo video is quite challenging – it doesn't really matter whether you're launching a brand new clothing line or you're inspired by the winter holidays and you'd like to bring a dose of magic to your business – you need to think things through.
Haute couture is all about luxury and if you're in that branch, you'll need not only a fresh approach when it comes to filming your promo, but a nice budget as well. However, if you're into this part of the fashion world, where you're working with clothes that don't have a price tag similar to what you'd normally pay for a new car, you should do some brainstorming until you find a storyline that describes your business best.
This is a process that shouldn't be rushed – you'll invest your mind, time, energy and money into this, so you definitely want it to be representable. If I were you, I would start browsing through different settings.
Adventurous Journey
Your job here is to sell a dream – getting people attracted by playing with their imagination are one sure way to make them want your merchandise. The fact is that people are bound with responsibilities and it's often hard for them to find enough time and money to travel, which is why this idea will work great.
Therefore, find an exotic location like the middle of a desert or perhaps go with a setting that's completely opposite and make your video in front of an icy mountain, and showcase your good points like a must-have for an adventure.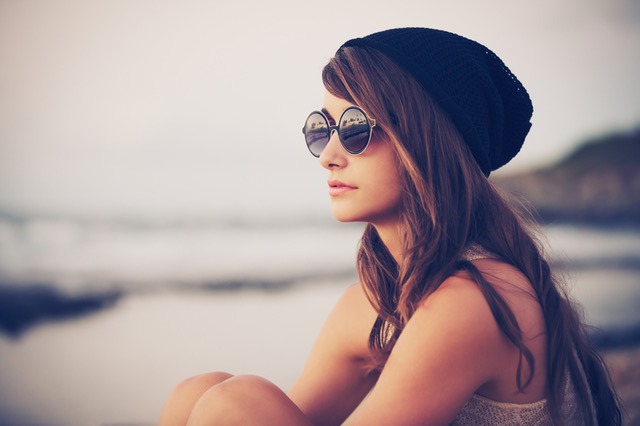 A Romantic Atmosphere
This one works great, especially during the winter holidays, because they are all about spending time with your loved ones. Your story can be set in front of a fireplace, in front of which you place a happy couple enjoying a glass of wine and – of course – wearing your designs. Don't forget to catch a nice shot of the snow falling; it will add a nice touch, have no doubt.
All about Prestige
As we mentioned, the world of fashion is so inviting because it's very difficult to get to this circle of the world's population – this small percentage of people is leading a lifestyle very different from what we'd call ordinary.
That being said, you can base your video on pure luxury – a prestigious party on a yacht, a president apartment in a five-star hotel or a gala costume party – whichever of these suggestion you decide to go with, I'm positive you'll be satisfied with your return of investment.
Go with Humor
As far as I'm concerned, apart from luxury, people can't seem to resist another rare thing – a great joke. Making people laugh is a great way of making them remember you and your brand, and you can be absolutely certain that they will talk it over with the people around them. A great way to get your business out there is the good old word of mouth – it's an ancient method and it can be hard to find a better one.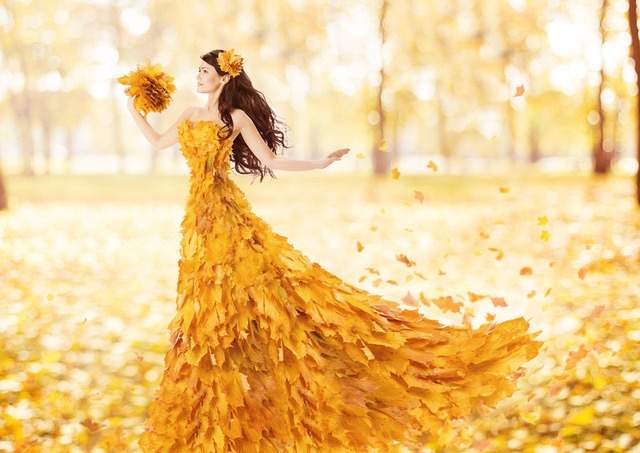 Enchanted Land
If you're feeling especially creative, you should play with magic. No matter if they are seven or seventy-seven years old, people love magic, fairy tales, and all those little creatures that from them – you only need to choose the right story and characters according to your target audience.
If you don't trust me, you should only remember how popular vampires were until recently – TV shows and movies about them sold themselves. Therefore, make a selection of fantastic creatures and tell your story with pure magic.
Be Avant Garde
Another very crucial characteristic of fashion is that it doesn't have to exist in real time – you can either travel to the past and be inspired by the Victorian era, or perhaps do the exact opposite and go to the future. The avant-garde fashion is bold and edgy and if your profile of an ideal customer fits into this category, goes with a futuristic theme.
Naturally, your video will require from you to find someone who can provide you with quality video editing service like video caddy so that you can evoke the full story to your audience. Having a brilliant team by your side is quite important if you want to do this storyline right.
Film in One Shot
There's one thing you should know about people – they appreciate effort and this particular type of video will need serious amounts of it. Lately, I have been seeing a lot of one shot videos and movies and it's quite amazing how the whole experience grasps your attention and doesn't let you go anywhere until the story is done – which is exactly what will happen with your audience if you decide to go with this project.
If you cannot seem to find yourself in any of these ideas, you shouldn't feel desperate. Be persistent, don't stop searching for inspiration and don't rush anything. Making a mistake with this sensitive matter can leave a permanent stain on your reputation and that's something you definitely don't want.
— Helen Clark —