Yay for handbags!!!
Ontario Mills mall has opened their newest wing: Fashion Alley.  80,000 glorious square-feet of name brand outlet stores and restaurants, including The North Face, Uniqlo, Tommy Hilfiger, Nautica, and Coach (I love Coach).
To celebrate, Ontario Mills set up the Purses and Pearls Sunday Brunch event, inviting stylish ladies to enjoy a lavish brunch, watch a fashion show, watch a fashion show, hear some presentations on the Spring 2017 fashion trends, and win a Kate Spade handbag giveaway.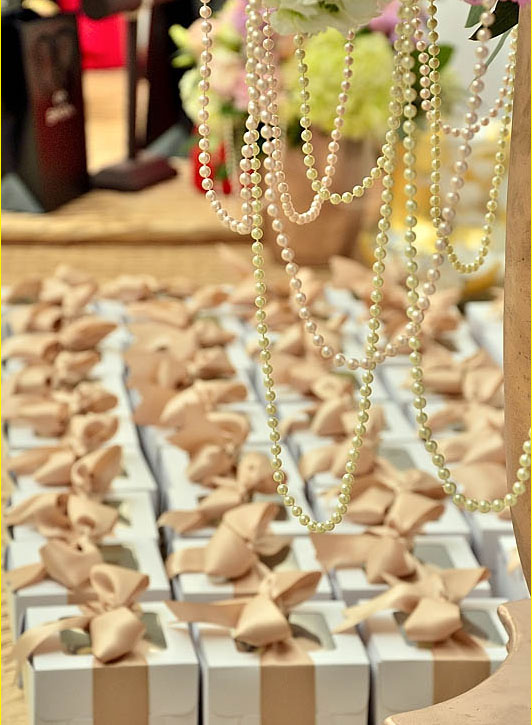 The event was absolutely BEAUTIFUL. Champagne colored table clothes, beautiful pastries, wrapped gift boxes, and a harpist welcomed the ladies to the event.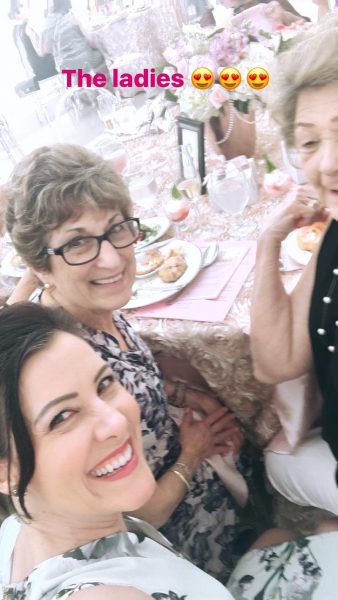 As the featured fashion blogger, I gave a talk on my favorite handbag trends and showed some examples on the runway.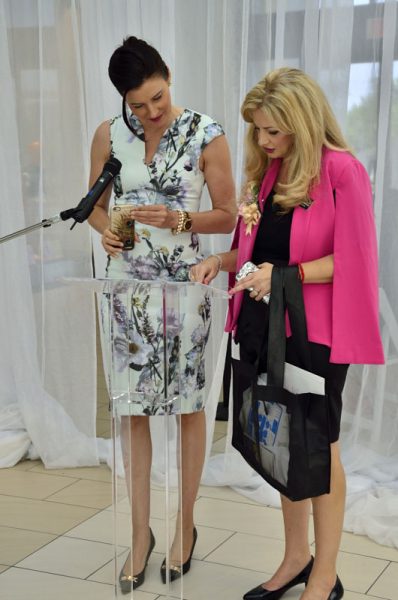 I reviewed my favorite 2017 spring trends with the ladies:  yellow handbags (I love all things yellow), flower prints (check out the Ted Baker dress I was wearing), and the beautiful ornate mini backpacks that pretty much every designer has in their collection.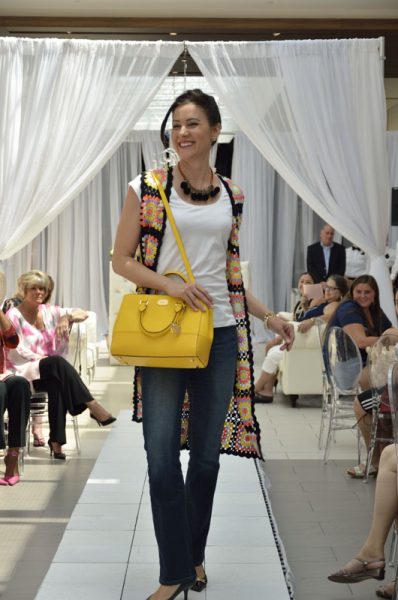 When backpacks first came out I was rather reluctant to try them, they just seemed inappropriate for me, a lady in her 40s. But I come to love them. They are hands-free, comfortable, and super cute- so why the heck not?
Check out the mini Steve Madden backpack I modeled in the fashion show… The Ontario Mills team gifted me this one so I am now the proud owner of the cutest. backpack. ever.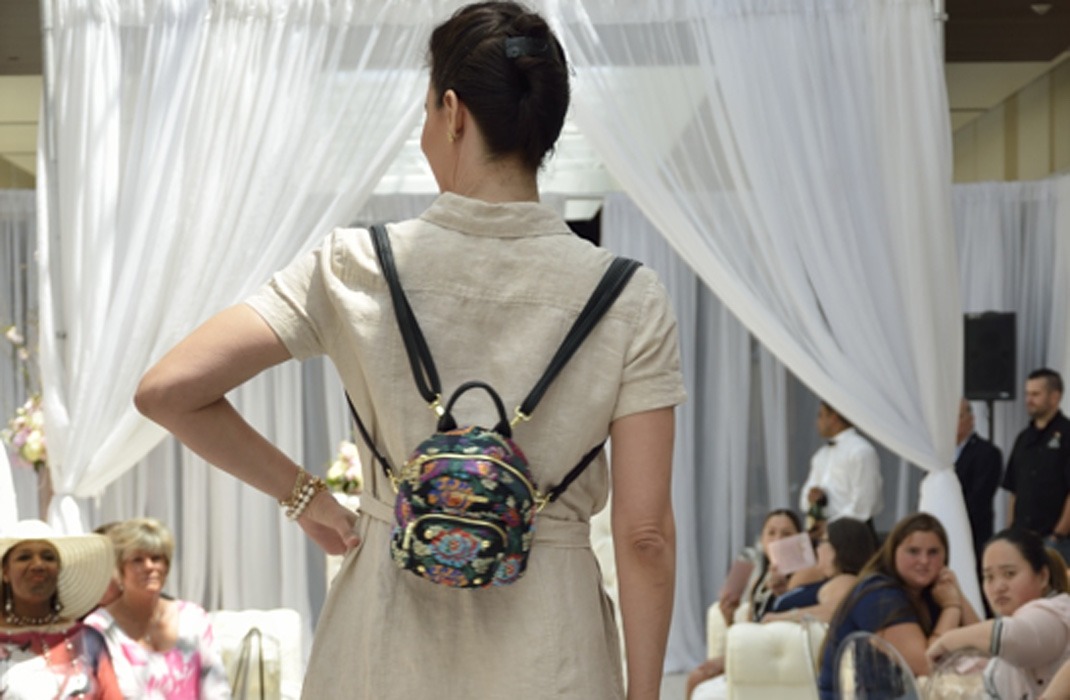 This event was absolutely lovely.  The ladies were fabulous and Ontario Malls couldn't have done a better job.  What a classy and fun morning!  Can't wait to work with this crew again.
Onwards and Upwards…
Jacqueline