"Sleigh bells ring, are you listening…." I couldn't help but sing (quietly) along as model Jacqueline Depaul, stylist Lauren Gold, and I pushed through the sparkling glass doors of the Beverly Center.  Having recently joined the Yellow Brick Runway editing team I was tagging along to get my first experience on a YBR collaboration project. It was the week before Christmas and half of Los Angeles was here hunting for stocking stuffers and holiday sparkles, but we were out to slay a different beast. The Boho beast to be exact.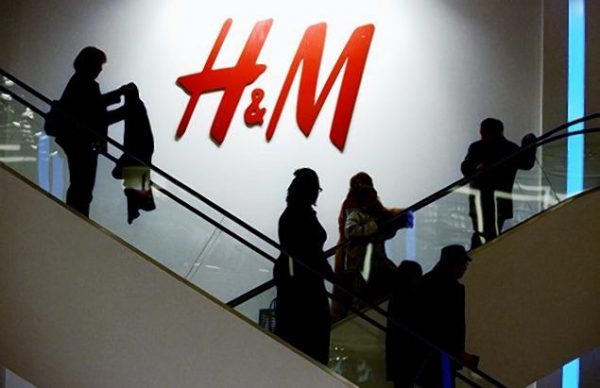 As my first writing assignment for Yellow Brick Runway, Jacqueline invited me to cover the December collaboration shoot inspired by the latest H&M collection.  The theme was "The Reinvention of Boho Chic". "What does that even mean?"  I asked as we approached the yawning doors of H&M.  I'm not very fashion savvy so most of my questions are dumb ones. "I don't really know either.  This is Lauren's specialty.  She says it's kind of like Sienna Miller and Kate Moss from the early 2000's—that thrown together, off-duty model look," Jacqueline answered. I looked at Lauren who appeared to be more focused on the racks of clothes just beyond the entrance than on anything we were saying.  I followed her line of sight through the doors and into the churning waters of humanity that occupied the first floor.  Not only was it the week before Christmas, but H&M was also having a massive sale, so competition for space inside the store was fierce. How the heck is she going to style anything in this madness? "Don't worry, I know my boho," Lauren said as she disappeared into the mob. Amazed at Lauren's lack of fear, I gave Jacqueline a "look" and she just laughed.  "Don't worry, Lauren will make it work. Trust me, I don't have a clue either." "But why did we have to come to H&M…now…while the entire world is inside?" "I've always loved the H&M brand.  If you look at their ads they mix different ages and races of people in their campaigns, cleverly integrating diversity with coolness factor.  I was inspired by their recent collaboration with designer Isabel Marant so I asked Lauren to help me create something of that caliber- a loose, thrown together, yet still chic look.  Lauren chose her flavor: chic Bohemian." "Because the bohemian look is seemingly random, but the pieces 'go together'?" "Yup!  That's our inspiration for this month." https://www.youtube.com/watch?v=bmzRLasJpp0&feature=youtu.be I watched two little chocolate smeared boys screech past and decided Jacqueline was crazy.  It was one of the most hectic shopping days of the year and if the look was thrown together, I didn't understand why we had to get the clothes here.  We could have gone to Sunset, Chinatown–anywhere!  Plus, we'd already lost Lauren. Jacqueline hovered on the edge like she was waiting to cross a busy street. "We better find her before she gets eaten alive," Jacqueline said as she pulled me into the fray. When we found Lauren she had already amassed a pile of clothes on one arm.  She held up a pair of diamond printed pants that would never, in a million years, be seen in either Jacqueline's or my closet.  I kept my mouth shut but Jacqueline gave her a look that said, "Yea right." Lauren smiled, handed her the pants and continued pulling seemingly random pieces from the racks. She must have kids, I thought. Boho Chic is a style I'd always admired from afar and from what Jacqueline had told me she was in the same boat.  Most of her closet contained structured, tailored styles from BCBG and other designers so I could tell she was a little out of her element.  Lauren's suggestions were often met with responses like: "That?  Are you sure?" "Aren't these too short?" "REALLY?  THAT pattern??" But as we watched her work, combining patterns and textures that seemed to have nothing to do with each other, we grew greater appreciation for Lauren's eye.  She did, in fact, know her Boho.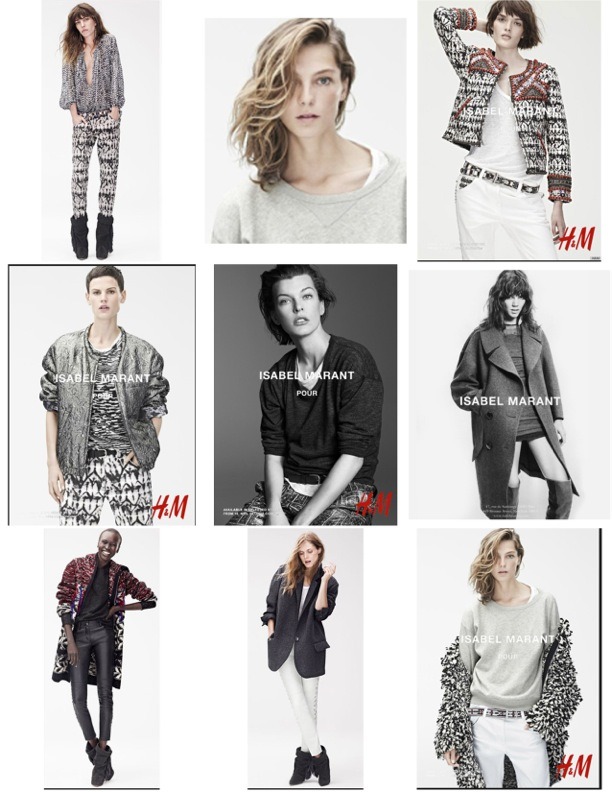 From what I understood of fashion, it seemed this style broke all the rules.  And yet, it didn't.  So it made sense for Jacqueline, a model used to a more traditional shapes and pairings, to put up a fight.  It also added a bit of comedy to the afternoon. Some of my favorite moments were when Jacqueline would look at a blouse or sweater with confusion, protest and then Lauren would just smile knowingly and place it in her arms.  At some points Jacqueline even tried to participate by holding up her own suggestion, but Lauren usually told her (gently), "No, that's not quite what we're going for." Once we had enough pieces to clothe a village we headed to the dressing rooms where our plan hit a snag. "Oh I'm sorry, we can only let you have eight items in the dressing room at a time," the attendant chimed. I looked at all of the items Jacqueline had to try on and almost lost it. This is going to take FOREVER. Maybe I should just take a nap on that pile of clothes over there. But Lauren got right down to business.  "Ok, fine, then Jacqueline, you take this, this, this and all of these," and then she shooed Jacqueline into the fitting room.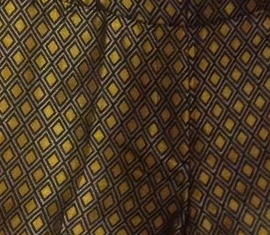 It was slow going at first.  The eight item limit made it difficult to style complete looks so all Jacqueline saw were weird pieces that didn't seem to go together or match her style.  On top of that, I kept asking questions like, "Why this piece and not that one?" and, "Really, what are you going to pair with the diamond print pants?" This meant a lot of explaining on Lauren's part.  But with the patience of a nun, she defended each piece and how they would all go together. "Ok, you're in charge," Jacqueline said.  "Guide me." Eventually the two narrowed down their haul to about half of the original items, but that wasn't enough.  So they waltzed up to the cashier, dumped the "yes" pile on the counter and ran away before the salesgirls could protest. "We'll be right back!" Lauren called as she and Jacqueline disappeared into the racks to find more Boho. When they finally hoofed it back to the counter they looked like pack mules carrying a riotous mix of patterns and textures.  They dumped their second haul and waited patiently for the salesgirl to scan EACH.  INDIVIDUAL.  TAG.  The beeping went on forever.  And with every sound Lauren looked more and more satisfied.  Jacqueline, on the other hand, looked uncomfortable.  I could see the wheels spinning in her head: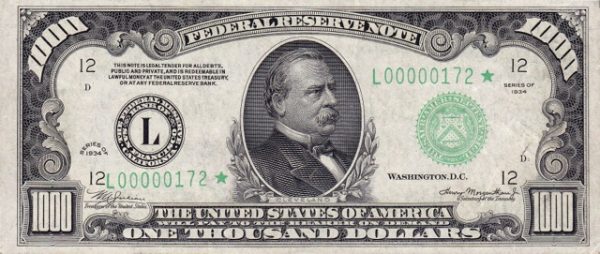 "Can I return these?"
"Are you sure I can return these?" "Buy now, decide later," I told her, pointing to the return policy posted at the register. "Thank goodness." The final bill was $1,000.  Yes, that's right.  ONE THOUSAND DOLLARS.  At Christmas sale prices.  We headed out with four giant bags, silently thanking H&M for its helpful return policy. And everything turned out perfectly.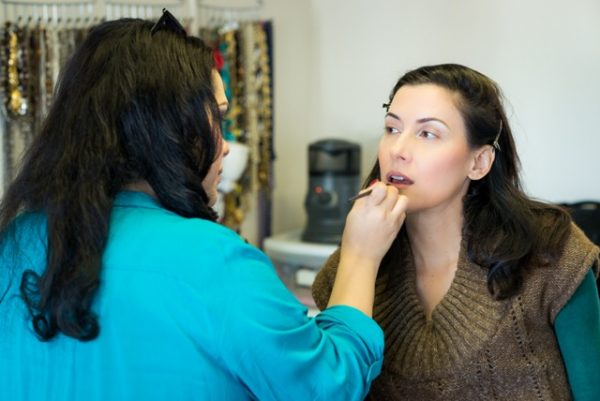 On the day of the photo shoot, Jacqueline brought some pieces from her structured closet to round out the looks (since magazines don't like editorials that only represent one brand) and the blend really came together.  It was a true reinvention of Boho Chic. Jacqueline also showed a change in perspective. "I'm so used to modeling in heels that doing pieces in slouchy boots made me feel kind of rocker.  I love this 'model off-duty' look!" Even with $1,000 worth of clothing, she and Lauren struggled to put the last look together.  Instead of "Boho-inspired," the outfit came out looking 1980's, but this is where Jacqueline's wardrobe came in handy. Lauren deconstructed the outfit, picked up the slouchy sweatshirt and threw it over BCBG pants.  "Good, ok."  Then she added a BCBG vest and voila!  "Perfect."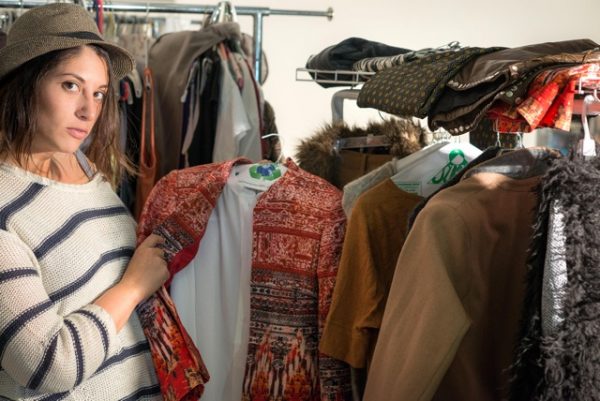 After all that fun (and hard work), a magazine published the photos as a fashion spread titled, "Modernized Bobo".  Now, Bobo is defined as a blend of bohemian and bourgeois styles and is thus not technically what the team set out to do.  But since it's essentially cognitive dissonance through clothing, I can't think of a truer reflection of Jacqueline and Lauren's collaboration. My favorite part was watching Jacqueline pick out the H&M items she wanted to keep (including the infamous diamond print pants that turned out to be her favorite piece from the shoot).  She's now enjoying her newfound Boho style and whenever she needs a little inspiration, she pulls out the photos and uses them as her very own style guide. I, on the other hand, have always been more of an observer of style than a participant (thank goodness I'm a writer).  But after my afternoon with Lauren and Jacqueline I feel a little more educated and a little less awkward when it comes to fashion.  I will never have Lauren's eye and I will always stare at my closet for at least an hour before I get ready, but now the process of creating a look seems more like a subtle art form than a mythical transformation. — Lauren Hargrave —

Author's Note: I'm pleased to provide an update on the Bobo Chic collaboration project.  The spread has been published in the February 2014 issue of San Francisco based Inspirare Magazine (images featured in this post), the March/April 2014 issue of CV Luxury Magazine, and the February 2014 issue of NYC based Ellements Magazine.  I enjoyed participating in my first Yellow Brick Runway collaboration, watching the creative process from beginning concept to final result, and I look forward to many more!   Photographer: Lesley Pedraza Stylist: Lauren Gold Hair/Makeup: Ana Vergara Retouching: Argiris Maipas